English philosopher Francis Bacon once said, "Travel, in the younger sort, is part of an education; in the elder, a part of experience. In either case, a journey to a foreign country gives the opportunity to get in touch with a different culture and a particular chapter of history. Cosmopolitan Buenos Aires City can be overwhelming to the tourist because of its wide range of options. So, we have delineated a fine selection of museums that are a definite "must". The proposed circuit is meant to bring you closer to the city and the country's rich culture and history.
National History Museum of Town Council and May Revolution
This museum is set in the historical Town Council, a building that has been a central figure of the city since its founding in 1580. Moreover, it was the protagonist place of May Revolution, the event that gave birth to Argentina's independence process. In consequence, the museum aims to exhibit and preserve the historical heritage of this special moment within the collective memory.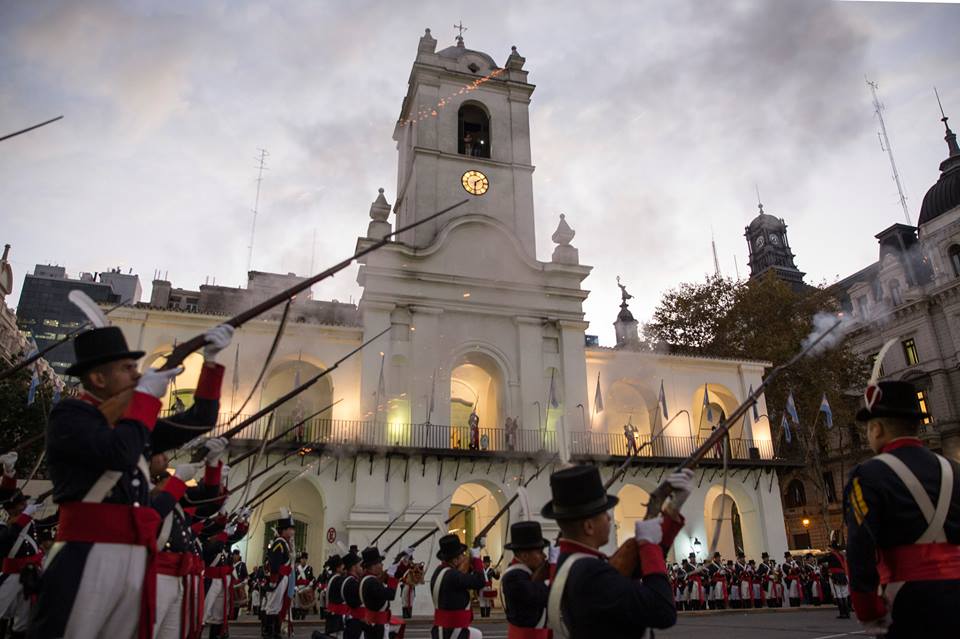 Museum of the Casa Rosada
Located in the restored ancient customs of 1855 and the fort of eighteenth century, the institution is housed in the emblematic Casa Rosada (the executive mansion and office of the President). Here, you can see 10,000 pieces that recall Argentina's story and culture as a nation, from the Hispanic period to modern times. And as a bonus, it holds an astonishing mural by Mexican artist David Alfaro Siqueiros.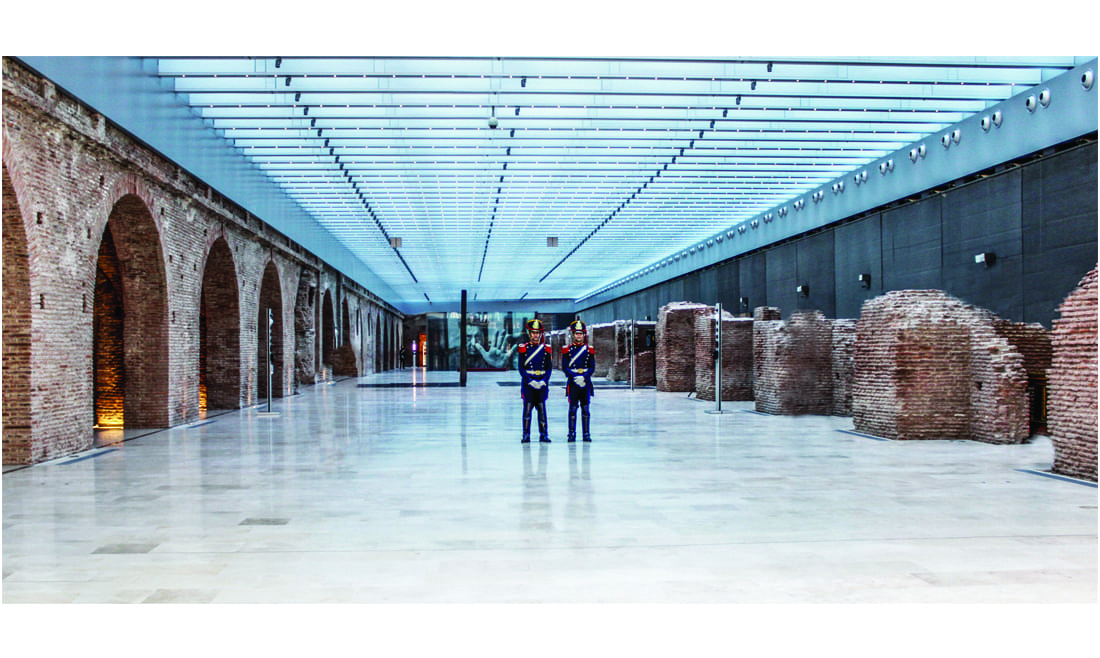 National Museum of Fine Arts of Argentina
This is one of the most important museums of the national museums' system. It holds the largest public collection of art in Latin America, with a comprehensive display of both European and local art in its numerous halls. Here, all Argentine masters' pieces are shown to the public.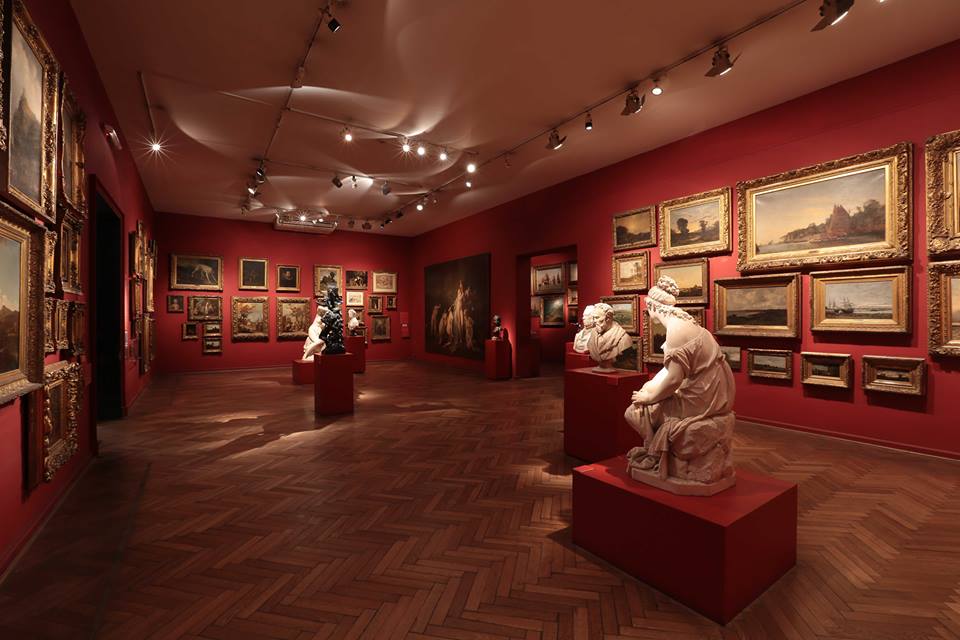 Eduardo Sívori Museum of Plastic Arts
The Eduardo Sívori Museum of Plastic Arts is located in the neighborhood of Palermo, opposite of a public rose garden and surrounded by a lake. This is one of the largest green areas of Buenos Aires and the museum's facilities blend into it harmoniously with transparent walls and a garden full of sculptures. Furthermore, the museum offers a great number of high-quality exhibitions, such as Gaby Herbstein's Estados de conciencia.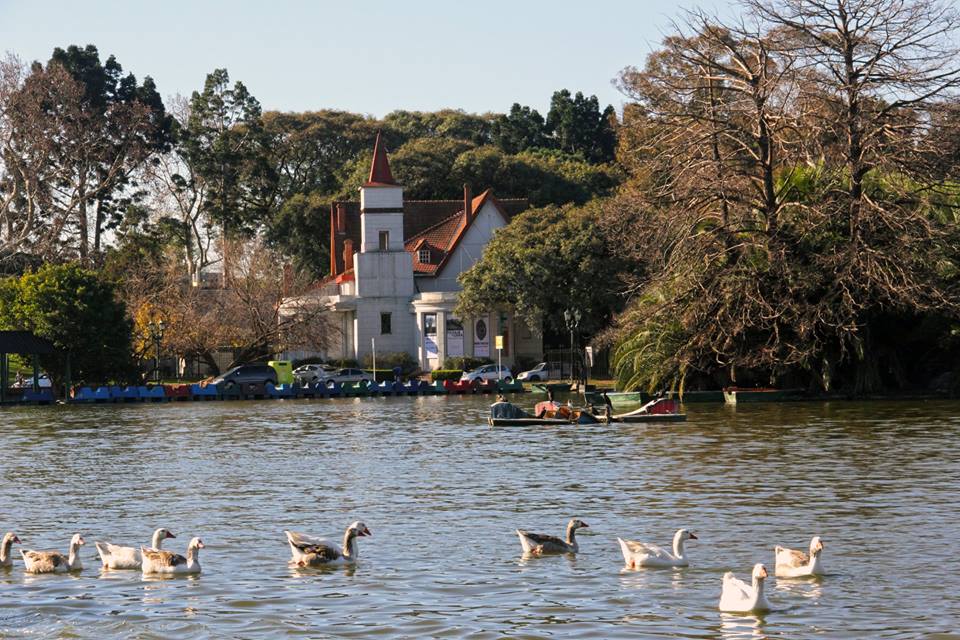 Museum of Latin American Art of Buenos Aires (MALBA)
MALBA opened in 2001 and it is the perfect place to get soaked in Latin American modern and contemporary art. The distinctive building is set in Barrio Parque, one of the trendiest neighborhoods of the city.
Regarding its collection, it includes more than 600 works from 160 artists, including paintings, drawings, collages, objects, installations, sculptures and videos from the 1920s to the 1970s. Frida Kahlo, Antonio Berni, Tarsila do Amaral, Julio Le Parc, and Marta Minujin are featured in the permanent collection. In addition to permanent and temporary shows, the museum has a cinema, which is one of the few venues in the city that offers independent features.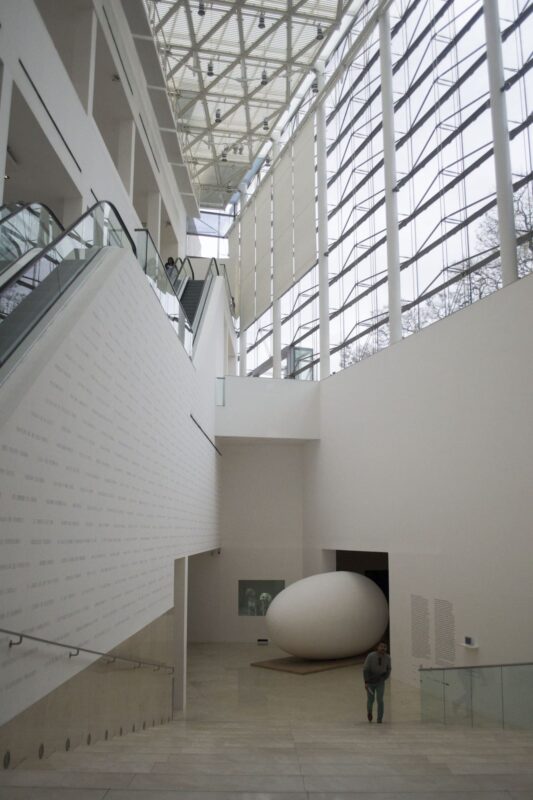 Museum of Contemporary Art of Buenos Aires (MACBA)
MACBA's mission is to "acquire, preserve, investigate, document, communicate and exhibit national and international contemporary art." And in particular, it is focused in geometrical abstraction and intends to be an instrument of no formal education and to stimulate creativity in its audiences.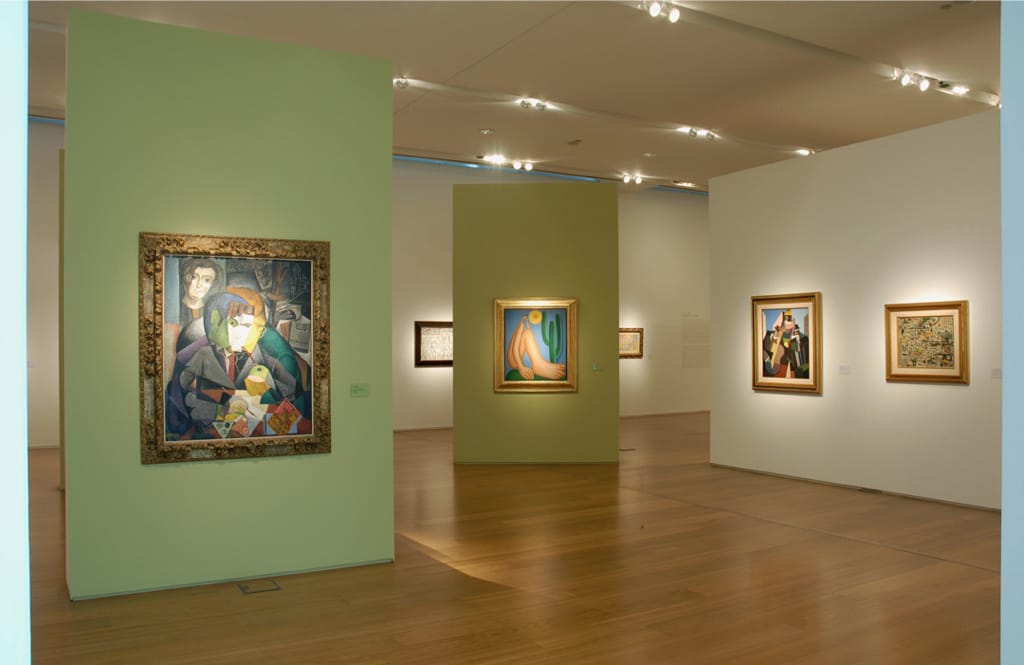 National Museum of Costume History
If you're interested in fashion history, this is the museum to visit in Buenos Aires. The permanent exhibition explores traditional costumes through Argentina and international history and establishes the relationship between fashion and events of social, cultural and economical nature. In other words, it allows clothing and accessories to tell an important story. The institution also organises several activities and lectures on the subject.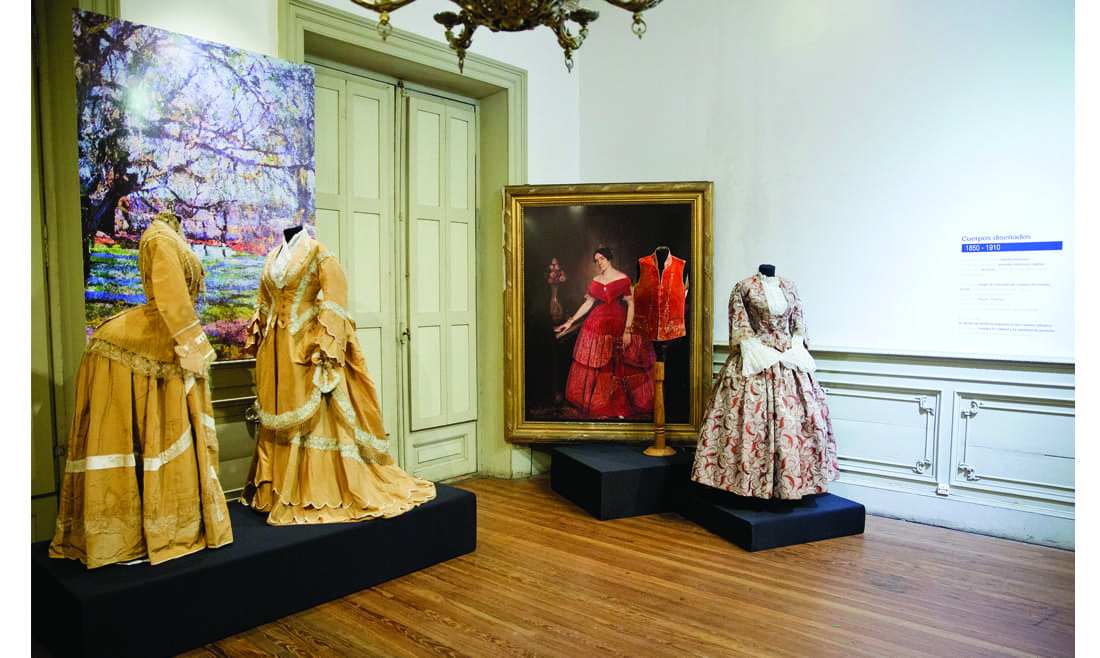 Participatory Museum of Sciences (Prohibited not touching)
A more than interesting choice if you're in the company of children. The Participatory Museum of Sciences, located in the Recoleta Cultural Centre, divulges science knowledge in a ludic manner. All halls include interactive exhibitions for all ages in subjects such as maths, physics, art, technology, visual perception and others. Thus, the public understands all kind of processes while experiencing them. The leitmotif of this place is "Prohibited not touching" and "To learn by doing things".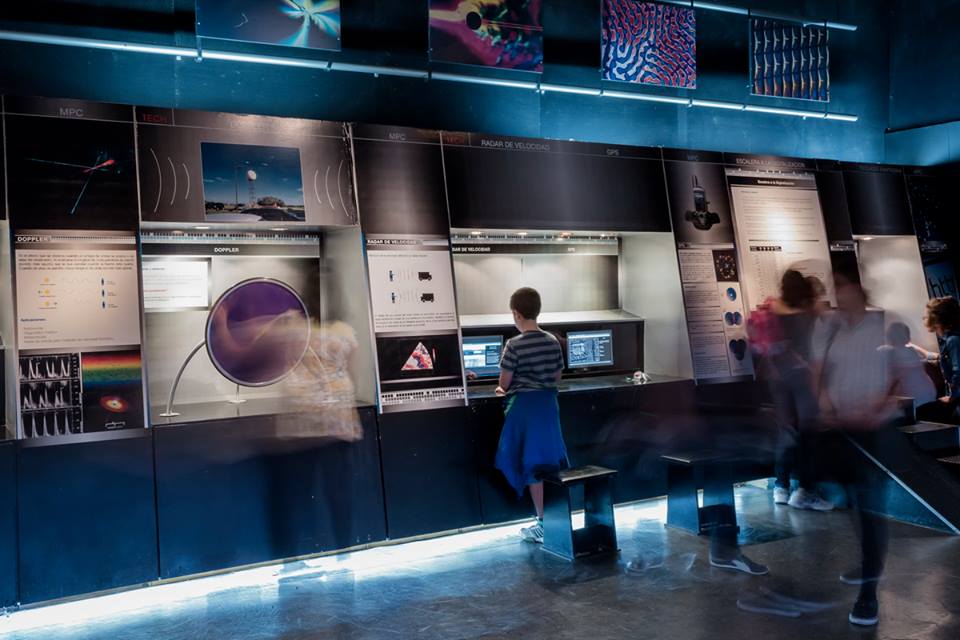 Evita Museum
Unquestionably, Eva Perón is one of the most important figures of recent Argentine history. Evita Museum is situated in a mansion in Palermo, and dedicated entirely to preserve her legacy and memory. Its visitors are introduced to her story through documents, publications, and photographs, as well as audio and cinematographic records. Moreover, the museum possesses over 3,000 objects related to Eva Perón and the historical period, including clothes and accessories worn by her and lent by her family.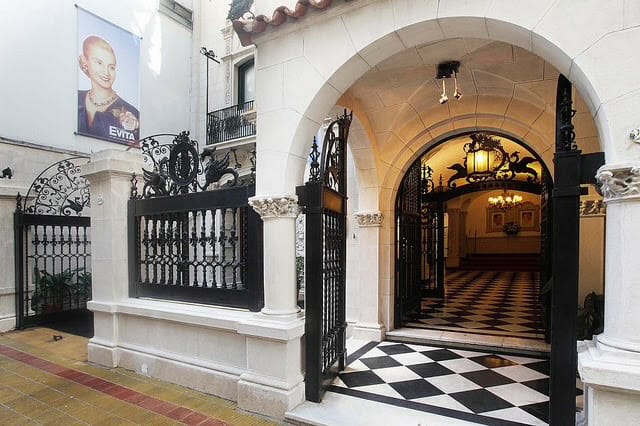 House and Museum of Carlos Gardel
Tango is the musical genre and dance that was born in Río de la Plata region between the last decades of the nineteenth century and the early ones of the twentieth century. Carlos Gardel was its most famous singer-songwriter and an international star of the time (he even acted in films produced by the Paramount Pictures).
The museum is one way to learn more about him as an artist and person. The house was bought in 1926 by Gardel for his mother, once he had succeeded in music. Therefore, he spent a great part of his time there while staying in Buenos Aires. The tour around its connected rooms displays moments of his life and career, and recreates the passion he felt for Tango and singing.