Miavana, Madagascar's first luxury resort, recently opened its doors. The name means "to reconcile or to bring together" and the property does just that: it brings together the first-rate service you'd expect from a five-star resort, exquisite and sustainable design and respect for the location and its natural resources.
Miavana is located on the island of Nosy Ankao, a nature sanctuary accessible by helicopter or six-hour boat ride from the nearest port. The fourteen one- two- and three-bedroom villas were designed by architects Silvio Rech and Lesley Carstens, and they are made from Malagasy stone, a locally-sourced pale pink material. The oceanfront villas include private pools, spacious living quarters, full kitchens and dedicated butler teams. The whole resort runs on solar and generator power.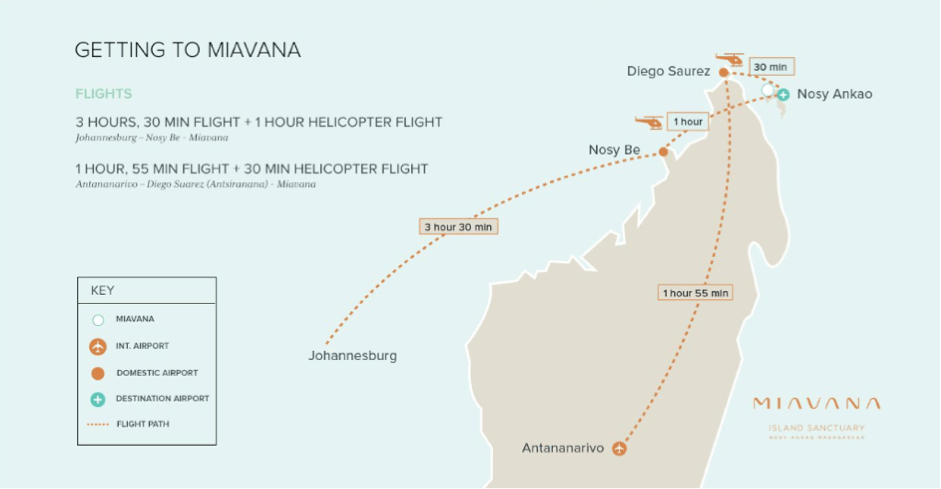 While at Miavana, guests can experience the best of Madagascar nature by going rare bird watching or on a lemur walk, going on a hike or a bike ride, deep-sea fishing, kayaking, sailing or kite surfing, or taking a guided snorkeling or scuba diving excursion to check out the turtles, coral reefs and a shipwreck. 
Mindy Roberts, Director of Sales and Marketing, writes, "There are four species of turtle which nest on the island and two endemic species of lemur on the mainland, which is five mins by helicopter or twenty mins by boat. Through a conservation project managed by the Time + Tide Foundation, in conjunction with Zoos Victoria, there is a plan to relocate four families of crowned lemur onto Nosy Ankao in the next twelve months. Neighbouring island, Manamphao, has one of the largest and most significant nesting terns sites in the Indian Ocean."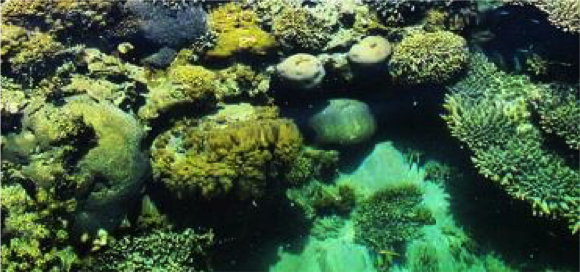 Once hunger sets in, Miavana guests can head to the main piazza to the rooftop bar, the pizzeria, or an Italian-inspired grotto and cellar, and dine on a rotating menu of mouth-watering bites such as zebu beef Carpaccio or Thai soups. Or guests may dine privately on the beach or in their ocean-front villas.
Because Nosy Ankao is part of 15,000 hectares of protected marine space and environmental protection and sustainability are at the core of Miavana (and all of Time + Tide properties and businesses), a portion of the nightly rates (which start at $2,500/person) is used for local environmental efforts.
Time + Tide develops and markets a number of exceptional safari and remote island properties across Zambia and Madagascar. The company has a commitment to rehabilitate, protect and showcase the countries within which it operates. The tourism endeavors of Time + Tide go hand in hand with an investment in sustainable life for the local communities and wildlife conservation.