The Byron Bay region is home to an eclectic mesh of individuals who hold the values of community togetherness and environmental awareness in high regard. It is no wonder that local craft brewery, Stone & Wood, works with these same philosophies in all aspects of their production.
A trio of North Coast locals, Jamie Cook, Brad Rogers and Ross Jurisich, established Stone & Wood to make craft beer in 2008. The three men opened their first independent boutique brewery in Byron Bay, Australia, before opening their second brewery in neighbouring Murwillumbah in 2014, to cater to the growing demand for their product. Labeled "The heartbeat of Stone and Wood," the Byron Bay brewery hosts tours, beer tastings and fundraising events, while the majority of Stone & Wood's production takes place at their Murwillumbah Brewery.
The Stone & Wood business philosophy reflects the laid back lifestyle of its birthplace. The natural beauty of the Byron Bay region, the surf, sun and music culture, are all points of inspiration for the village brewery. Their product represents their values for a slow-paced, simple life – with their core range of four different malt beers that are preservative free, as well as the seasonal and limited releases.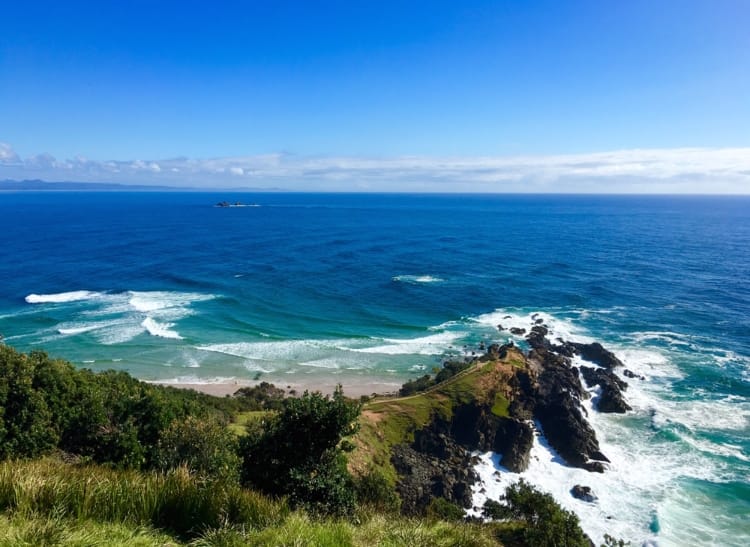 What sets Stone & Wood apart from many other craft beer companies is their approach to sustainable production and their environmental impact initiatives. "When we refer to brewing good beer, of course the quality of our product is our highest priority but 'good' goes beyond the rational attributes of our beer. It's about what we do through our Ingrained (community), Green Feet (environment) and Brewlife (people) programs. We believe it is our responsibility, as the local brewer, to positively impact our communities," the craft beer brewers say.
Through partnerships, volunteering and fundraising, these programs support local grassroots charities that work to support the environment and sustainable initiatives in the local area.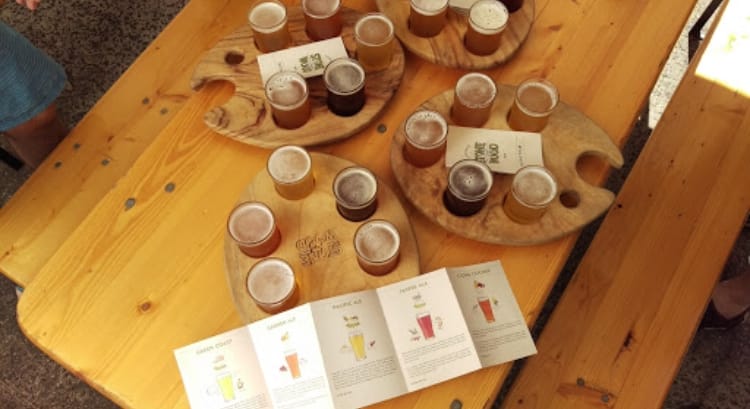 Stone & Wood created the "Green Feet" program, which works on minimalising environmental impact of their production practices through reducing waste, recycling, and finding ways to redefine the brewing ecology. "The installation of 480 solar panels at our Murwillumbah site.  Our reduction in grid based electricity is the equivalent to the electricity used to power 20-25 homes." LED lights have been installed in Stone & Wood workplaces as well as a baling unit, which compressed recycling waste into 75kg bales.
"Our water to beer ratio (water: beer) is fantastic. Whilst the industry average is 5:1 our ratio is 3:1 (it takes 3L of water to produce every 1L of S&W beer.). This can be attributed to not only our beer being handcrafted but we also maintain our brewery and packaging line by hand, ensuring we have control over the amount of water we use," the company's website says.
Stone & Wood also created the philosophy of the "Karma Keg," an initiative that sees the company donate a keg to a local venue, where punters pay what they wish for a beer, with all proceeds donated to local charities or fundraisers.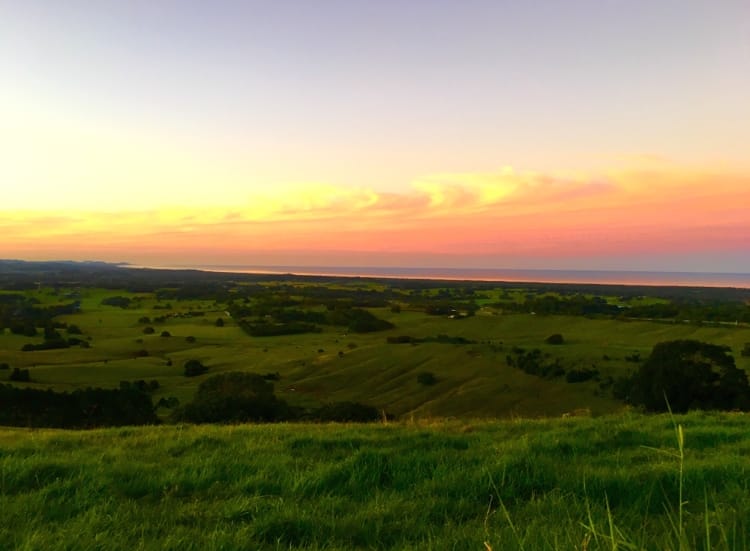 Apart from their extensive list of community charity partnerships, Stone & Wood also created "The Mash Collective," which has seen the collaboration of "people from all walks of life" come together to create their own unique brews. From artists to scientists, skaters to architects, the Mash Collective take part in all aspects of beer production to create custom made, handcrafted brews, while sharing a common passion – a love of beer.
Motivated not only by their passion for quality brewing methods, but also nature, music culture and the local community of which they are a part of, the Stone & Wood crew continue to produce beer that is both internationally renowned and leaves a light environmental footprint on the planet.