The oversized luxury bag from HVRMNNSN has been spotted several times during this last week at New York Fashion Week. This past weekend,  Victoria's Secret supermodel Romee Strijd brought out the brand-new variant of the HVRMNNSN bag while taking  a break from Jeremy Scott's Spring / Summer 2018 show.
The same week, it girl and actor, Olivia Culpo, sported another HVRMNNSN, "Nude Icon", in a break from Rosetta Getty's Spring/Summer 2018 show on Thursday. It is the same bag, but in a "nude" variant with reptile character. 
Sustainable fashion
Common to both bags is Scandinavian design, an oversized size, and what HVRMNNSN describes as a sustainable fashion statement: They are hand-sewn in Sweden of organic traceable leather, which is vegetable tanned. As the company's website says, [Our] "long traditions honour the environment by using organic, locally sourced leather of the very best quality from Swedish farms. The leather is traceable back to the farmer. The leather is vegetable tanned at one of the few tanneries in the world who specialise in this method. In addition to being organic, this process preserves the high quality of the leather and makes it look more alive."
It is this commitment to sustainability and the design is inspired by Nordic nature to look light, airy and timeless that the company believes makes it appealing to handbag buyers in Europe and the United States. 
"It's always good to see Romee with her bag and fun to see that she has to taken the oversize design, and has created a fun story on Instagram. That Vogue mentions the bag and the clothes when highlighting examples of New York's best street style, yes, we appreciate that too," says Linn Onarheim Winther, designer for HVRMNNSN.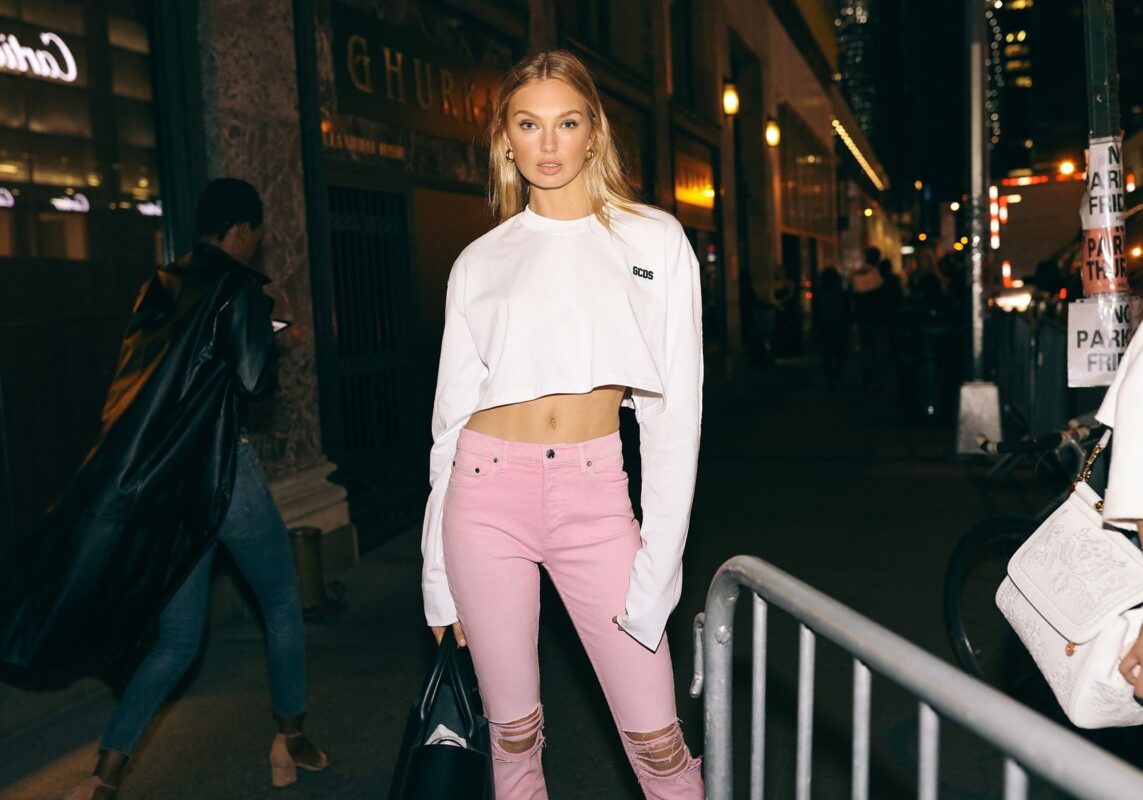 The high quality, bespoke bags are on available on the company's website. Prices start at €1390.