EVAN SEBASTIAN LAGACHE
A Newborn Artist 
The expression "Artist on fire " must have been created with Evan Sebastian Lagache in mind. His humble being masks a mind full of visual creativity and a confident passion for his work.
Lagache's awakening desire to create a story through paintings, made with the deep sensations from within his colorful mind, began one day when he left his now fiancé's house. It was snowy outside, and he stumbled upon a heavy blank canvas in a snowbank. He then carried it about five miles, the wire digging into his shoulders. It was in that very moment that Lagache realized that he had to carry the weight of his creations if he wanted to flourish.
He explained how he likes to use a single strand of his own hair to create the defined finesse of patterns and forms in his paintings. The micro strokes in his art work, and a unique ability to become one with his creations, results in images that stand by his philosophy—that chaos can be made into balanced simplicity.
Lagache's mother, actor Debbie Dickinson, sometimes has to simply take his paintings away from him when she believes he is finished. Lagache believes that a true artist is never finished, and so he continues every piece of art until it is taken from his hands. For him, art and life is intrinsically intertwined.
One day, as he was painting in the park, a Brazilian woman walked by and saw his painting. She started to cry, because it reminded her of a time when she had almost drowned, so he gave it to her.
"I'll never understand why the past is so divided with the future we collide in. I've tried to run in each direction, learning new perspectives….now here I am….searching for an answer, after all I've seen, all I will ever need, is forever green, I've never seen a land so beautiful and clean within my dreams, I still believe we have a purpose, please just let us breath, I wish to see simplicity " Lagache says.
Evan Sebastian Lagache's inspirational soul shines through his paintings. To experience the enlightenment, take a look at http://juliekeyesart.com, or contact Debbie Dickinson on edentpr@gmail.com.
Visit:
20 Under 20 Younger than Rimbaud Show at Elga Wimmer PCC Gallery in Chelsea Art District curated by Robert Curcio until August 8th at 526 West 26th Street, NYC, 10001 #310.
View From Within from the Mark Borghi Gallery curated by Julie Keyes, now on view throughout the summer at The Cupping Room, 326 West Broadway, NYC, 10013
EVAN SEBASTIAN LAGACHE SOLO S ART SHOW at The Public Factory 310 West Broadway, NYC, 10013 Opening August 3rd until the 31st. Contact +1-917-622-8136 for further information.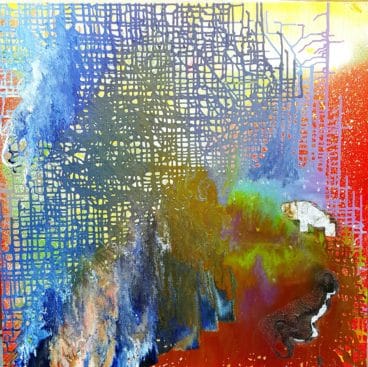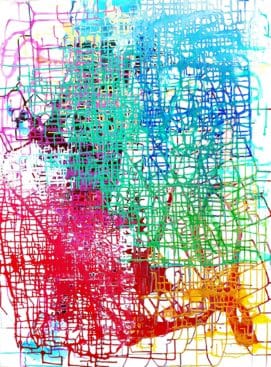 Writer
Cecilia Black
www.ceciliablack.nyc