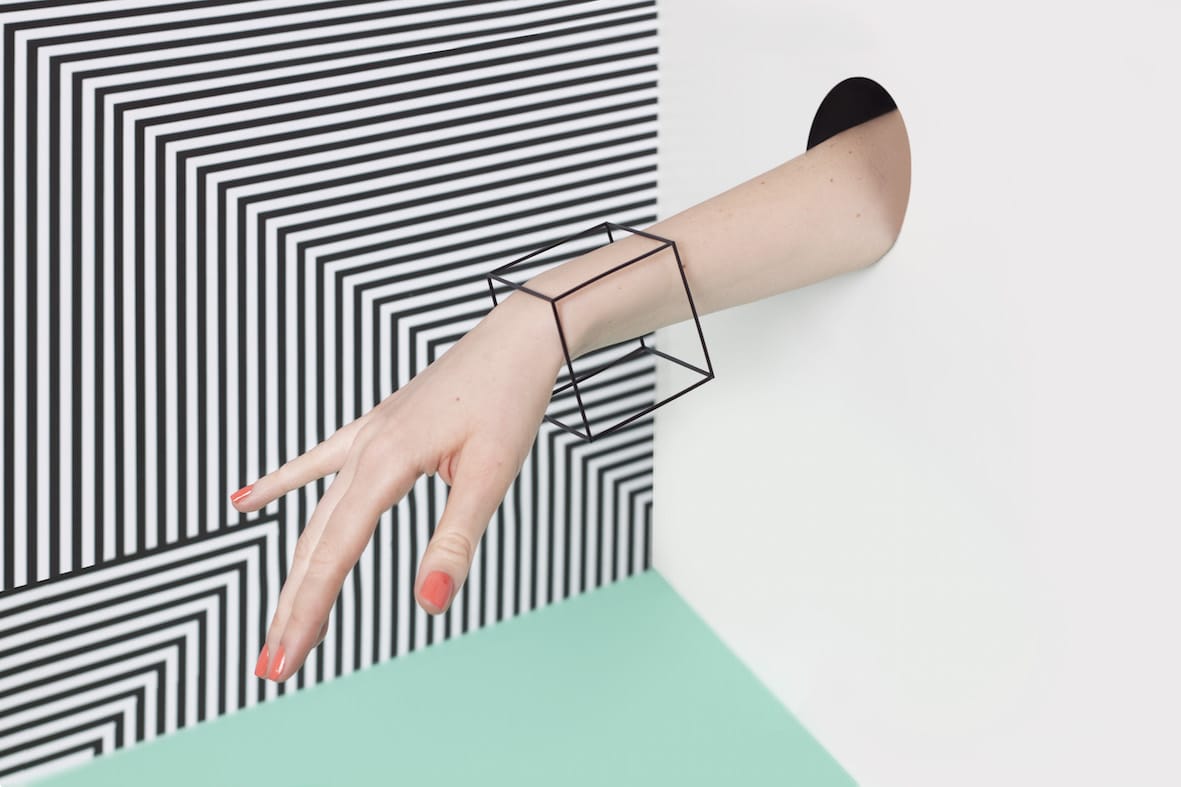 The Rio de la Plata region of Argentina is home to a historical and bustling silversmithing industry. Although silverworking began in the 16th century with the arrival of the Spanish conquistadors, it was not until the 20th century that the area became known for its artisan jewelry.
As time went by, small family businesses transformed into big brands as the country's economy grew. During that time, jewelry was considered a symbol of status and every family had its own emblem. The pieces carried meaning for the person wearing them. However, with the Industrial Revolution and the start of mass-producing ornaments, jewelry lost its special role and it was transformed into something mundane and repetitive.
To face this phenomenon, handworkers started creating their own special designs and gave birth to what is regarded as contemporary jewelry. The beginning of this movement can be traced to the end of the 19th century. But it wasn't until the 1960s that artists and architects started questioning the function, shape and materials of traditional jewelry making. In Argentina, as in the entire world, this decade was a time of revolution, controversy and questioning everything. In art, fashion, interior design, literature and cinema, experimentation was the rule and the artists of this time were the ones responsible for exploring new areas and possibilities to create avant-garde expressions that maintain the same shock-factor as they did when they were first innovated. 
However, due to various factors, many of the creators from that time chose Europe and the United States to establish their businesses and contemporary jewelry in Argentina remained a small niche, without a market for their creations. In the 1990s, some artisans returned to Argentina and the ones that never left began the resurgence of contemporary jewelry and the interest in creating original pieces surfaced in a new generation. Some of the jewelers in charge of this revival are Jorge Castañón, recognized for his wooden pieces inspired by hidden places and were featured in exhibitions around the world, and Maria Medici. Both of them started their own workshops where numerous talents, who are now prestigious artisans, were taught the art of jewelry making.
From that moment on, the interest in contemporary jewelry in Argentina took off and every year new talents with new visions are discovered, broadening the possibilities of what can be made with a handful of materials. One fact that made this revival possible was that museums such as MALBA started exhibiting creations in their store. Apart from this, design and art fairs like Puro Diseño and ArteBA were founded and more people became aware of the existence of this discipline. Given the possibility of owning one-of-a-kind pieces, public interest in the artisan craft increased.
Contemporary jewelry is inspired by the culture that surrounds their creators. They use traditional techniques and rescue ancient ones while also developing new ways of working with unusual materials. What these artisans do is open new opportunities to explore, research and experiment while protecting artisanal processes from extinction. This is what makes this kind of jewelry so special— each designer has their own point of view and personal experiences to translate into the jewel's language. What they create are walking pieces of art that move the wearer, because they know that they are wearing something special.
Jewelry is still a source of pride, but the difference is that nowadays the value is in the design, not in the material of the piece. What people are looking for are unique creations that are distinctive. A piece of jewelry is capable of transmitting emotions, ideologies, episodes lived, that are created with imagination and exquisite technique.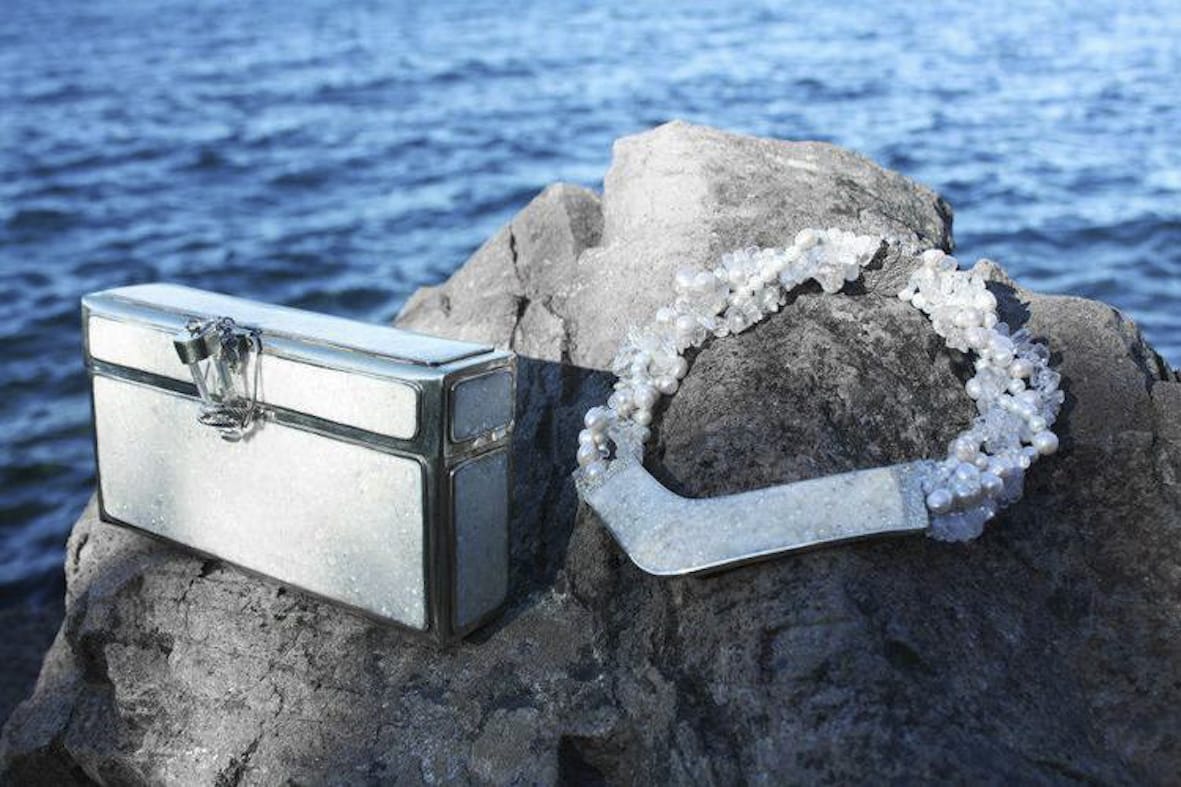 Three to watch
In the last decade the number of Argentine and Uruguayan entrepreneurs that started their own jewelry brands saw an increase. Many of them studied architecture or industrial design but found their true passion in making ornaments for the body and transforming the traditional perception of what is considered a piece of jewelry. It is interesting to observe this augmentation in handwork as a way to channel creativity in a time where computers and digital art seems to be the mandatory way.
One of the most interesting brands that arose ten years ago is Cabinet Oseo, a project created by sculptor Celina Saubidet and designer María Molinelli Wells. Their pieces take inspiration from the human body, rematerializing and transforming it into armor jewelry. Both of them are daughters of doctors and their childhood took place between skeletons and human anatomy models. Bones, phalanxes, hearts, arteries and footprints are materialized in brooches, earrings, necklaces, pendants and rings made of sterling silver and resin.
If there is one thing that humans always wear, it is the body. Bones, organs and skin can't be taken off and they are part of every person. Cabinet Oseo takes inspiration from this and removes the human anatomy from the inside to the outside, revealing parts that are unknown and untouchable. They make them visible and make them immune to time, crystallizing fragile and ephemeral organs. Their work can be seen as an eternal photograph of the body and also as unveiling of the best-kept secret, that only doctors can access.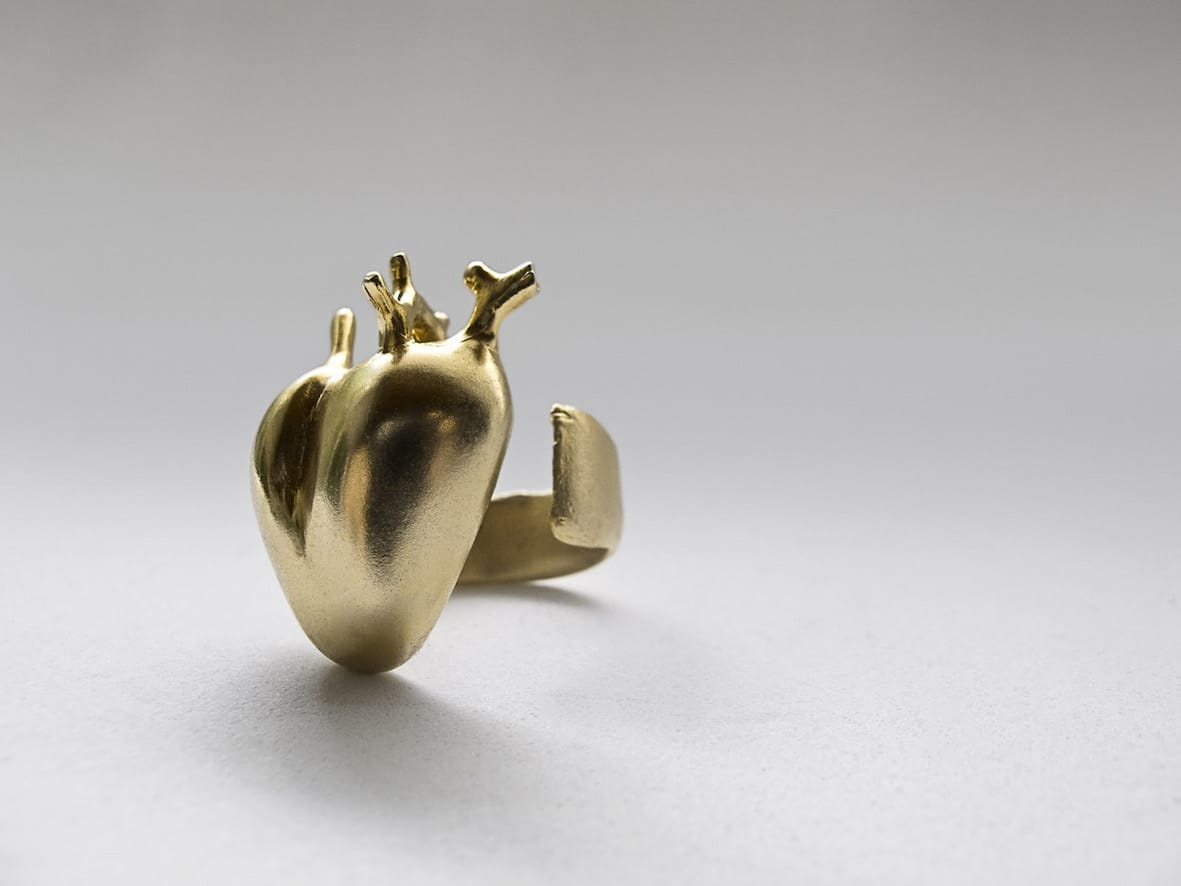 Cabinet Oseo jewelry has been featured in publications such as Vogue, Harper's Bazaar, Catalogue, Love, and InStyle, among other magazines. Their pieces are limited edition and can be found at Tiendamalba, Kabinett Store and online in Under Our Sky and The Net Boutique.
Another interesting project created by two Uruguayan sisters is Hómini Studio. Deborah Kaiser, one of its founders, discovered her passion for jewelry while studying Architecture at Bauhaus in Germany, where she started experimenting with 3D printing. In 2014, both sisters spent time abroad in Sao Paulo and Pekin, working for artists and architects. This experience inspired the creation of Hómini's first pieces, which would later be part of the brand's first collection of contemporary jewelry. "Perfection is achieved not when there is nothing more to add, but when there is nothing left to take away", a quote by Antoine de Saint Exupéry, is the brand's motto. With their creations, Hómini tries to create a new definition of what is considered precious, taking into consideration the contemporary sensibility. Their interest resides in the search for a new vocabulary based on the relationship between volumes. Hómini's pieces are inspired by planes, geometric units and lines. Simplicity, purity and perfection are three words that describe their work. Hómini's jewelry is made of silver, rose gold, Plexiglas or surgical steel that is poured into 3D printed molds. Their pieces don't try to accompany the human shape. Instead, each ornament is seen as a small sculpture that lives in harmony with the body.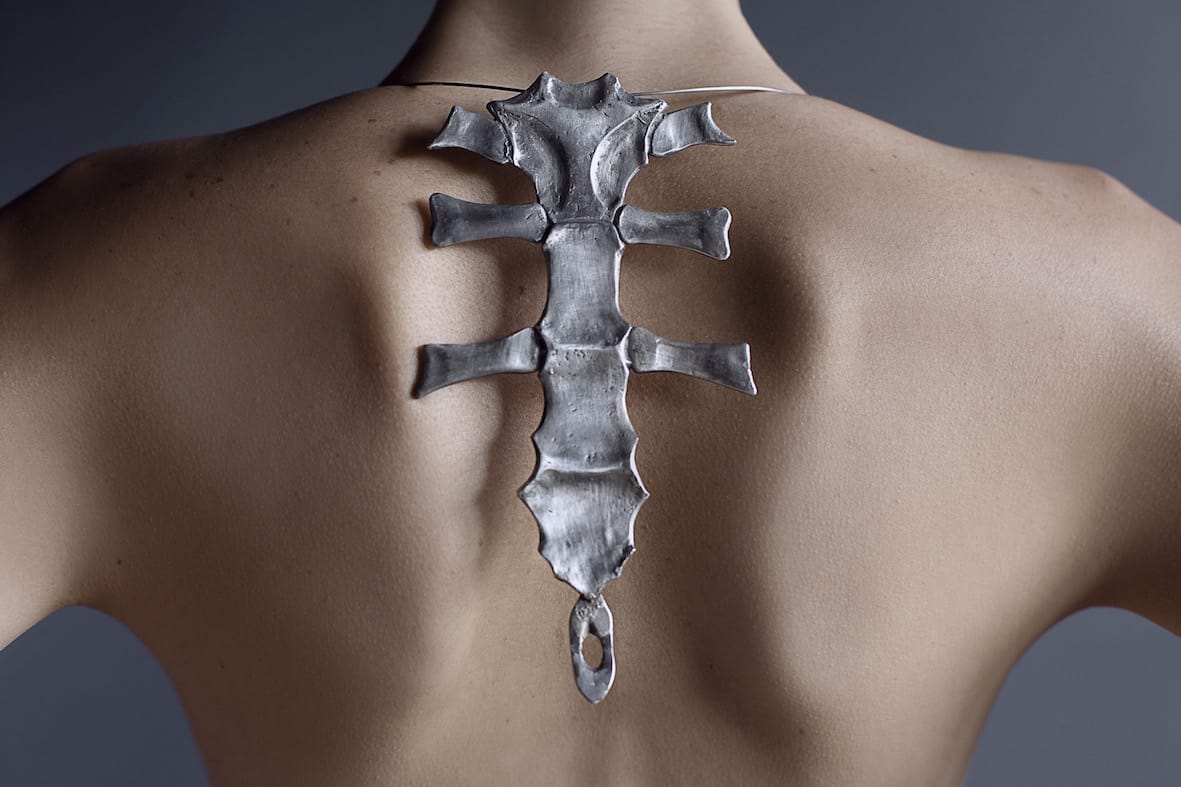 Last but not least, Odraz Vesmir is one of the most interesting projects created in the last decade. Founded by two young designers, Gonzalo Cabré and Lucas Peralta Ramos, Odraz Vesmir pieces are inspired by nature and the organic shapes and textures that can be found on Earth. The brand's creations were put under the spotlight after Sofía Sánchez Barrenechea, it girl and Under Our Sky founder, was spotted wearing them at several fashion shows. Apart from jewelry, Odraz Vesmir makes other accessories such as clutches. However, each piece is a work of art on its own. What makes Odraz Vesmir pieces so unique is the fact that although they are statement pieces they go with every outfit, combining classic and modern style. Their creations are made using materials such as silver, sea minerals, precious and semiprecious stones. Odraz Vesmir's abstract shapes and irregular textures are eye-catching, luxurious and an object of desire for every woman.