Ananas Anam is a singular company. It was created in 2013, has its head office in London, and manufactures and sells Piñatex®. The latter is an innovative and sustainable textile created from pineapple leaves. The undertaking supports ecological, intelligent, and innovative design policies. In other words, Ananas Anam is a for-profit company with a positive social and economic impact.
When it comes to its purpose, the project has a series of goals. As it is clearly stated in its website: "our aim is to provide a unique and innovative textile that promotes social, cultural and ecological development. Our philosophy is to establish a strong circular economy by developing a commercially successful business that supports local farming communities." No wonder the chosen slogan is "New materials for a new world."
In the short time of its life, Ananas Anam has been the object of various recognitions. For instance, it has been certified as a vegan fashion label by People for the Ethical Treatment of Animals (PETA) and received an Innovation Award in 2015, alongside renowned designers such as Stella McCartney, Vivienne Westwood, and Simone Rocha.  Dr Carmen Hijosa, creator of Piñatex® and CEO of Ananas Anam, was one of the world finalists of the Cartier Women's Initiative Awards in 2015. Then, in 2016, it received the Award for Material Innovation from the Arts Foundation of the United Kingdom in 2016.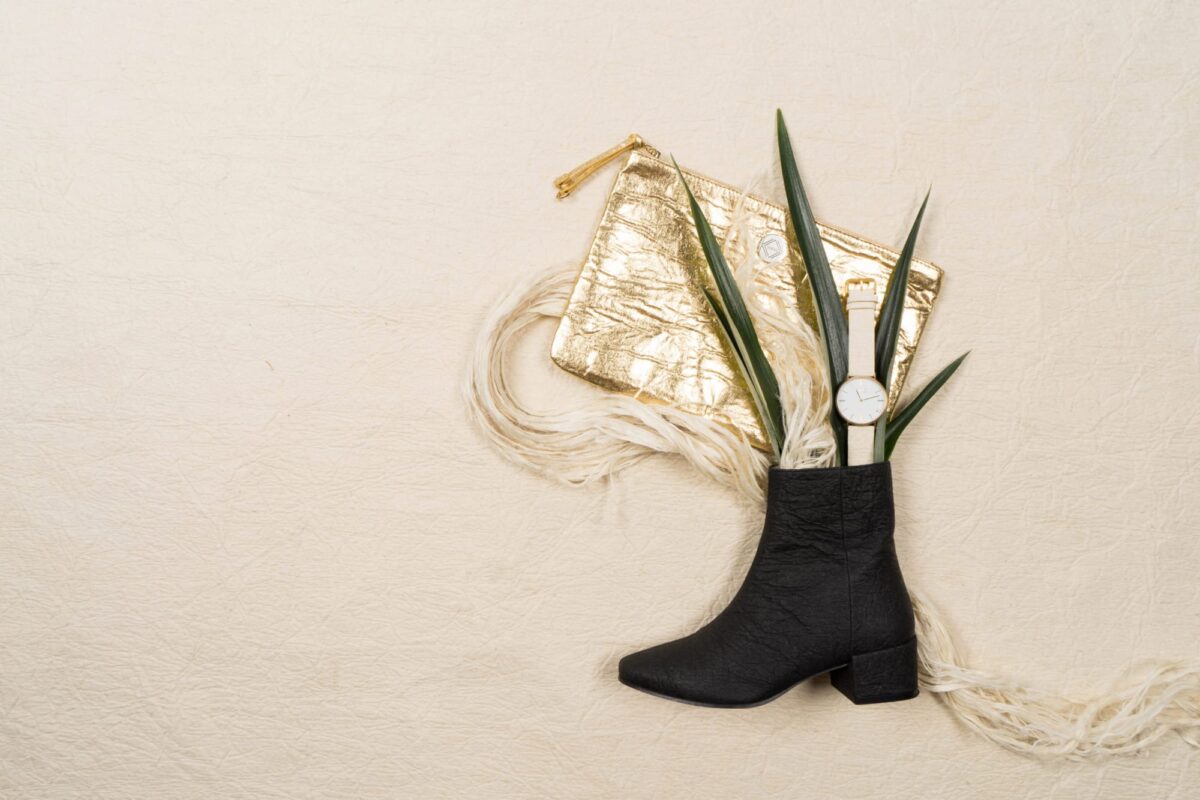 From waste to textile
Piñatex® is an alternative to leather, and as a textile made from pineapple leaves' fibres, has a low environmental footprint and a high social impact. Said leaves are the residual waste left over after the pineapple harvest. As a result, no additional land, water, fertilizers, pesticides or other resources are needed for the production since its raw material is the by-product of the already existing agricultural activity. Developed through years of research and testing, this high performance material is created by industrial methods, using advanced technologies.
It all begins with the extraction of cellulose fibres from the discarded pineapple leaves (which were traditionally thrown away or burned). The process is called decortication and is done at the plantation by the farming community. Actually, Ananas Anam has developed an automated decorticating machine to assist them and allow the use of greater quantities of what used to be wasted leaves. Besides, the residue of this particular stage is bio-mass, an element that can be converted into an organic fertilizer rich in nutrients or bio-fuel. So, nothing is wasted after all. The next steps are washing and drying the long threads of fibres.
Then, the fibres get degummed and undergo an industrial process to become a nonwoven textile. In other words, the textile is produced by forming a net of fibres or mesh through mechanical, thermic, and chemical processes, rather than being woven. According to Ananas Anam, the used chemicals are non-harmful or damaging to the environment, and there are no animal products, runoff, water, or air pollution involved during the manufacturing process.
The fibres are stripped from the leaves and treated currently in the Philippines, where Anana Anam collaborates with local farming communities and reaches the pineapple plantations. Afterwards, the final step is carried out at a textile finishing company in Spain, where Piñatex® is given its leather-like appearance. Finally, the textile is distributed to designers directly by Ananas Anam. Presently, the sale is brand-to-brand only, not available for individuals or fabric retail outlets. The company is collaborating with the Filipino Department of Agriculture to support farming partners in building a sustainable supply chain to meet global demand.
When it comes to traceability of said supply chain, Ananas Anam works directly with the people involved and reveals their partners in the production of Piñatex®. Labo Multi Purpose Farming Cooperative was their first farming partnership, located in the North of the Philippines, and whose community harvest and decorticate the waste leaves to provide the raw fibre. Asiatex is the company which undertakes the degumming of the pineapple fibre. NonWoven Philippines is the team of specialists that create the mesh. Bonditex is where the finishing processes happen, transforming Piñatex® into a functional textile.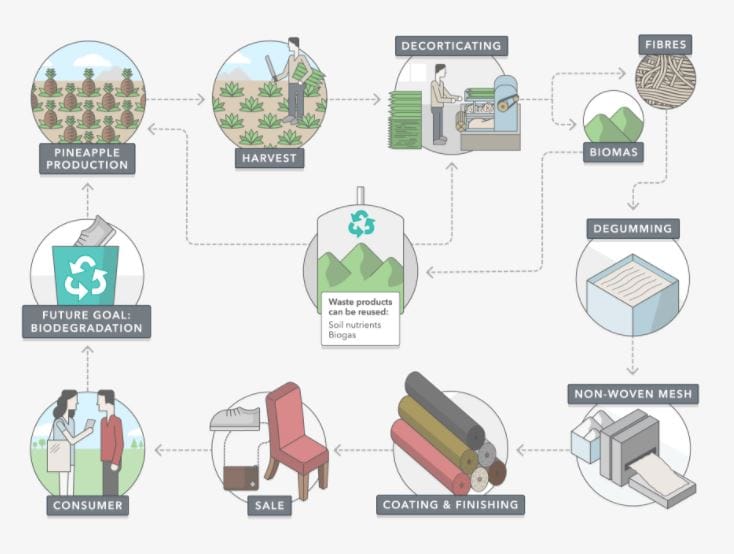 An innovative product
As previously said, Piñatex® is a non-woven textile, developed as a low-impact alternative to leather and petroleum-based materials. Indeed, leather is becoming more scarce and expensive through the years. In consequence, there is a search for alternative materials, which have been partially filled by plastic, artificial and technical textiles (many of them with polluting effects). Nevertheless, Piñatex® is a natural, sustainably-sourced, and cruelty-free material.
Regarding its features, it is a strong, breathable, soft, lightweight, water resistant durable and flexible textile. It is also versatile: it can be easily printed on, stitched, cut, debossed, and embroidered. For this reason, it can be applied in the creation of footwear, clothing, fashion accessories and can be used in interior upholstery, furnishings and the automobile and aeronautic industries. A selection of companies has already created the first products made of Piñatex®. Besides, Ananas Anam affirms that there are many potential opportunities for other uses of both the fibre and finished textile in discussion at present.
For the moment, the textile is produced on 155 cm width rolls. Furthermore, it has passed ISO international standards for seam rupture, tear and tensile strength, colour fastness, flexing endurance, and finish adhesion. Despite the fact that Piñatex® is not 'biodegradable' after the manufacturing process, the finished product is compostable in the right conditions. Furthermore, Ananas Anam is working to develop a version that can be fully biodegradable.
To sum up, this company has developed an innovative, natural and sustainable non-woven textile. Piñatex® has evolved during seven years of Research and Development (R&D) to create a natural textile from waste plant fibres, using no harmful chemicals or animal products.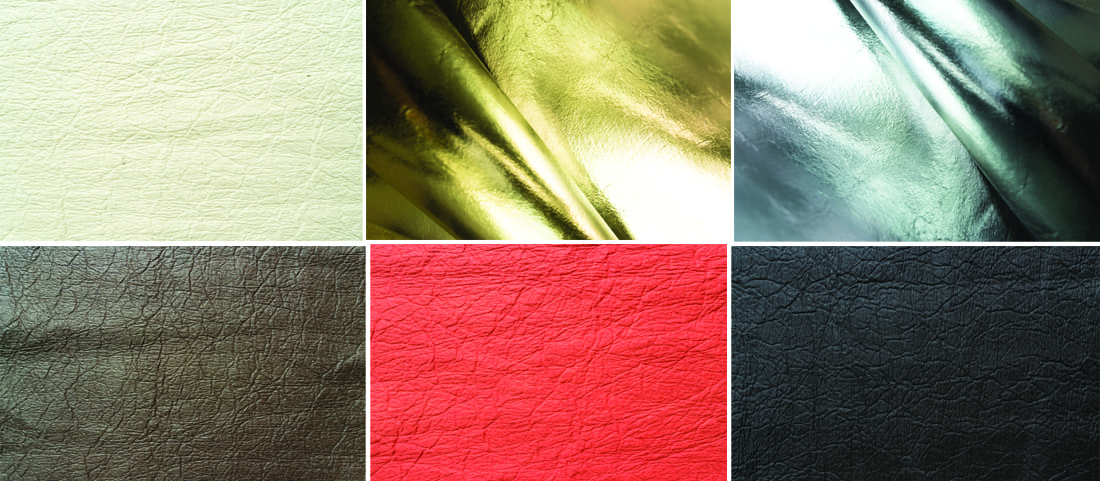 Social and environmental impact
Piñatex® has a low environmental impact, a positive social impact, and is a commercially viable sustainable alternative to both leather and petroleum-based textiles. It shows many benefits: farming communities have access to a steady, sustainable, and additional income stream without causing further impact on their land; it is much better for the environment than traditional leather production and it is free of cruelty against animals. As previously said, the raw material (pineapple leaves) was considered a waste of the agriculture but now has added value. Plus, the communities benefit from the natural fertilizer or bio-fuel left as by-product of the extraction stage of production.
Moreover, there's the creation of a new industry for pineapple growing countries. Ananas Anam supports and works directly with pineapple-farming cooperatives in the Philippines, but there is an enormous potential for other productive zones in the world to enhance local economies and strengthen their exports.
Apart from that, this particular undertaking follows the guidelines of a circular economy and the Cradle to Cradle approach (a sustainable strategy that mimics the regenerative cycle of nature to reuse waste). The first one is a system opposed to the "take, make, and dispose" model of production and thus, it makes the most of natural resources and tries to minimise waste. As a result of these policies, the company has a holistic vision of the life cycle of the product and its impact, from the production to the commercialisation and disposal stages.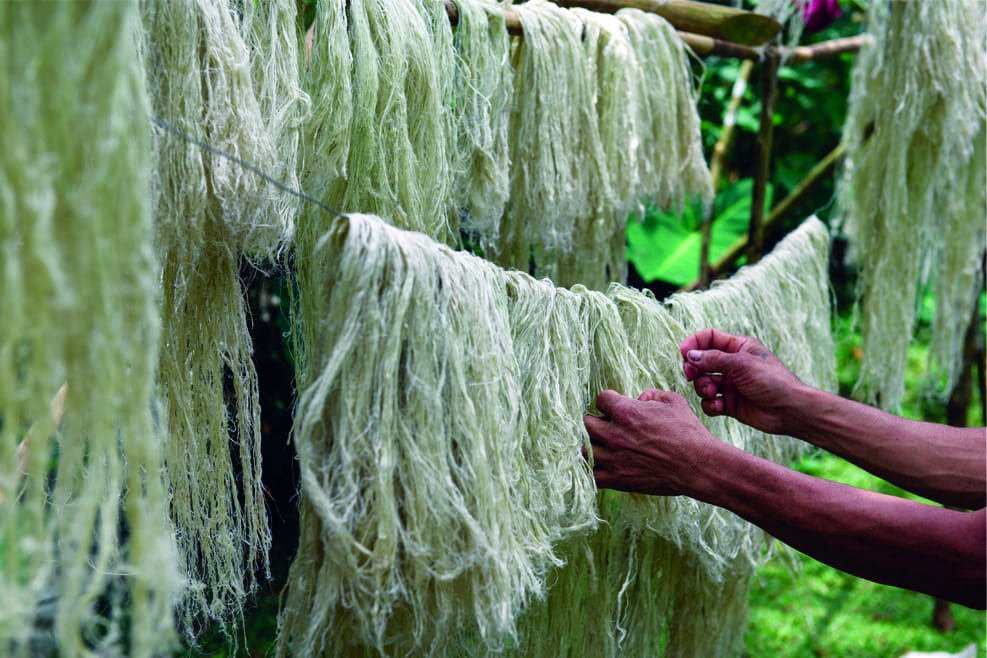 Even though leather has been used for thousands of years, its production has become environmentally unsustainable. Ananas Anam offers a comparison between their product and both leather and synthetic alternatives:
On one hand, Piñatex® doesn't require any additional natural resources for the extraction of the raw material, toxic chemicals aren't used in its production, the whole process has a closed loop production (its waste is converted into organic fertilizer or biofuel), the non-woven mesh is biodegradable, and the final product is compostable.
On the other hand, leather and synthetic alternatives imply the heavy use of resources such as land, water, food, and fuel; tanning and production involve toxic chemicals that impact on people's health and the environment. A high level of waste is produced from said processes, and synthetic materials take an enormous amount of years to fully degrade, releasing toxins to the atmosphere while doing so.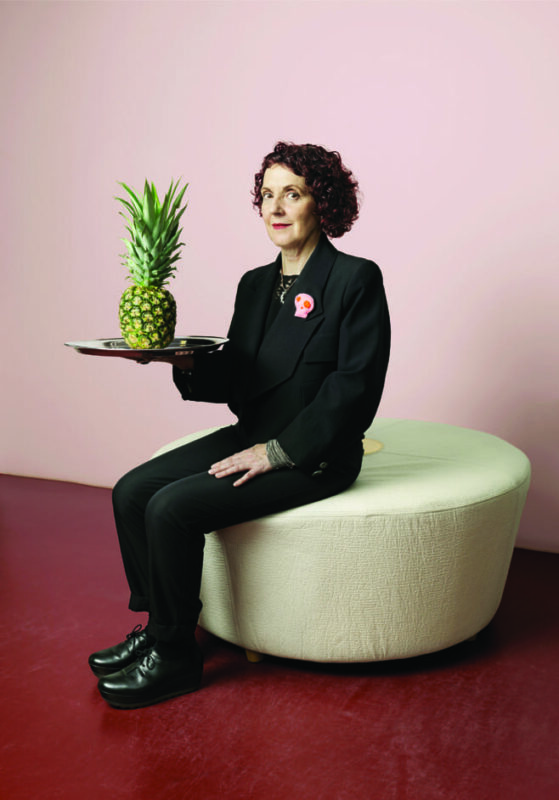 The woman behind the pineapples
Dr. Carmen Hijosa is the founder and CEO of Ananas Anam. She was born in Spain but lives in Ireland and has traveled around the world because of her professional career. She worked in leather goods design and manufacturing and as an industry consultant for fifteen years. Furthermore, she arrived in the Philippines in the 1990s, brought by the Design Centre Philippines in one of her consultancy jobs. However, that was where it all began for Piñatex®.
Dr. Hijosa was inspired to develop a more sustainable alternative to leather after being commissioned to 'upgrade' the leather export industry in the Philippines. While researching this assignment, she was appalled at the toxic impact of leather production and became driven to find a solution that did not come with such a heavy environmental cost.
Her belief led her to pursue a Ph.D. in Textiles in her late 50s at the Royal College of Art, an investigation public university in London, which is specialised in Art and Design. She gained the doctorate in 2014, at 62 years old. As a result of this personal journey, Ananas Anam saw the light for the first time in the incubator programme at InnovationRCA.
Through much experimentation, the pineapple leaf fibre was chosen for its strength, lightness, and flexibility – it is used traditionally in delicate weaving in garments such as the Barong Tagalog. Dr. Hijosa hypothesized that it could be turned into a mesh to create a structured textile suitable for use as a leather alternative. After seven years of research, Dr. Hijosa developed a new, sustainable and commercially viable textile: Piñatex®. Then, it took her two more years to figure out how to produce it at an industrial level.
Dr. Hijosa regularly shares her knowledge and overview at panels and events, including TEDx talks. As she has publicly declared: "Design is a connecting tool between people, economics and the environment - and out of this communion, understanding and respect for new ideas and products with integrity can come about (…) Design is not just about product. Design is about responsibility."
Ananas Anam is concentrated on pineapples fibres for the moment. Nevertheless, Dr. Hijosa is very actively involved in research and development tasks and the idea of working with other fibres in the future can not be dismissed. "We are always working towards achieving the next steps in our vision. Presently, our focus is upscaling the supply to meet demand, developing new partnerships with other farming communities and working on developing a bio-based finishing for the textile." The important thing, as they joke, is that no pineapples are harmed in the making of Piñatex!