With a decade of experience in the interior design industry, Australian designer and entrepreneur, Sally Caroline Klopper, takes a holistic and conscious approach to her craft. Klopper harnesses her distinct style and expertise to create luxury custom interiors that speak to the needs and desires of her clientele. "To design consciously is to create homes that are intuitive, intelligent, responsive, quality and beautiful. For me, a home needs to nurture your everyday routines so that you can rest, entertain and energise yourself to live the life you dream of."
Throughout her design process, Klopper considers foundational structure, interior architecture and decorative aesthetics as one, and utilises this holistic philosophy to bring her vision, and that of her clients, to fruition. Her design style is relaxed yet exudes modern elegance through beauty and simplicity.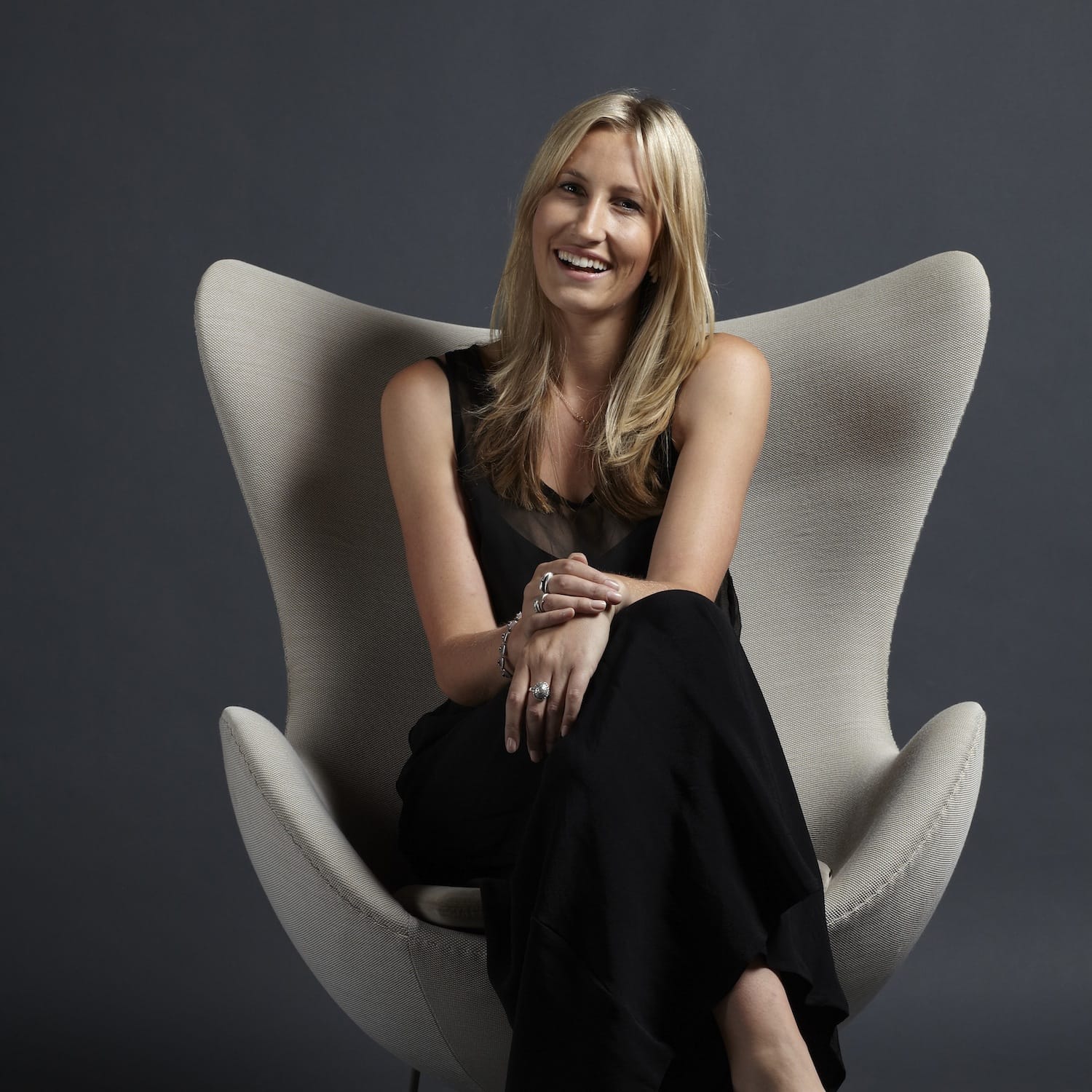 After completing a Bachelor of Interior Design in 2008 – between Melbourne's Swinburne University and Danmark's Designskol in Copenhagen – Klopper landed an internship in London with renowned French designer, Philippe Starck. She then proceeded to work for influential designers, David Hicks and Kerry Phelan in Melbourne, before eventually launching her own design business- Sally Caroline – a luxury interior design studio specialising in private residences, based in Melbourne's South Yarra. "Taking a business from its infancy to a humming design studio is by far my greatest challenge in life so far. Being you own business owner, pushing your own design ethos and philosophy is like attempting to fly for the first time after seeing others do it before."
Klopper's innate drive for creative design arose at an early age – when at twelve years old she was given a project at school to re-design a home. "I instantly felt connected to and energised by the idea of crafting a space for someone to live. The idea of home has always been hugely important and sentimental to me, so it seems natural that this has become what I do!" Her discernment and hard working ethos have seen her career evolve and expand, and in 2012, Klopper co-founded HARKLO – an online boutique of hand picked homewares, sourced from around the globe.
Since establishing her design business in 2012, Klopper has launched her sister company, Open Design Studio, an innovative online course that allows members to fulfill the practical components of their design process with the guidance of professionals– from spatial planning to interior styling. Open Design Studio provides members with the templates, tools, guides, worksheets and resources needed to design like an expert. "I'm really excited to introduce this to the market because nothing truly exists like it elsewhere! Not everybody wants to hire an interior designer for a full service luxury project."
Klopper works hands-on in the digital space of Open Design Studio – providing advice for budding DIY designers. "Along the way they can book chats with me or jump into their private members-only Facebook group where my studio and I share design inspiration, tips, news, as well as trade related secrets we discover."
For the Melbourne based designer, the greatest satisfaction in her work is witnessing her clients create spaces that accommodate their lifestyle and personal style. "Every finish, every join, every tactile element and detail is considered for their style preferences. Luxury doesn't need to be a room full of beautiful objects, rather a perfectly curated mix of high-quality, conscious and sentimental items."
Klopper's central philosophies for designing functional and intelligent living spaces combine sustainability and long-term thinking. "Sustainable thinking is the only way to design for the future. I see to often short-term thinking in design and city planning. Intelligent homes use resources well and are built to last."
The designer's focus is to nurture the inhabitant's daily routines and she encourages her clients to buy less, but buy well. "I'd rather clients make few but considered purchases. It's not good to be wasteful and a cluttered home is a cluttered mind. I encourage building personal collections slowly and truly to the style of the client."
The concept of intelligent homes that function intuitively again correlates with the notion of sustainable practices. "Intelligent homes use light efficiently. They are designed to maximise the beauty of natural light, and the artificial lighting is low impact for energy consumption."
Klopper has a passion for craftsmanship and a meticulous eye for planning that is inspired by her travels throughout the world. Her idea of luxury does not rely on an excessive amount of items in one's home, but rather creating a living space that nurtures life's daily rituals. "I look for a home that is intelligently planned, expertly detailed and beautifully animated through the careful play of natural and artificial light."
Through Open Design Studio, Klopper aims to challenge modern perceptions behind home design and create lasting designs that are born from a more conscious outlook. "I'm sharing my knowledge and experience to allow people to approach design correctly – rather than make the mistakes that are prevalent with quick-fix DIY projects from poor information sources."
While Klopper's empire continues to grow and evolve, so does her design style. Through her creative visions, the entrepreneur inspires and enhances the lives of her clients. "We'd like to help more people design homes that they can be truly proud of, that are responsive to their lifestyle and emphatic of their individuality. I'd love to see our community grow in the future."
Find more information at:
opendesignstudio.com.au