When you are looking for the form of arts in Asia, it is like opening Grandma's Trunk and finding a piece of history among astonishing things.
Japan is a place where words like "art" and "harmony" have  serious and deep meanings. Everything has a rule, a code that people spontaneously follow to arrive at the best expression of "art and beauty".
Everything in Japan is done to get an "aesthetic" balance that combines the useful and beautiful. Among the Japanese traditional forms of art is "kintsugi", also known as the art of fixing broken pottery with gold 
Kintsugi art is not a mere traditional technique, but rather a philosophy where the damage represents a part of the story of the object and the repairing with gold illuminates the damage as a celebration of a glorious change.
Many legends have arisen about the Kintsugi but it seems clear that lately collectors have been immensely obsessed with beautiful art form, to the point of deliberately smashing valuable pottery just to add gold seams.
Another Japanese philosophy talks about how any changes must be accepted (be they destructive or positive) as integral aspects of human life and existence.
The Scars Are the Center of Attention
Kintsugi art brings new life and new value to broken objects. Old things broken cannot be wasted. This could be considered the essence of resilience. Everyone can change a negative event into a positive one. This is the essence of the Kintsugi through the centuries.
Kintsugi Extension
Kintsugi art has generated many followers over time. Listed are some appreciated artists who have used the technique to create amazing artwork.
CHARLOTTE BAILEY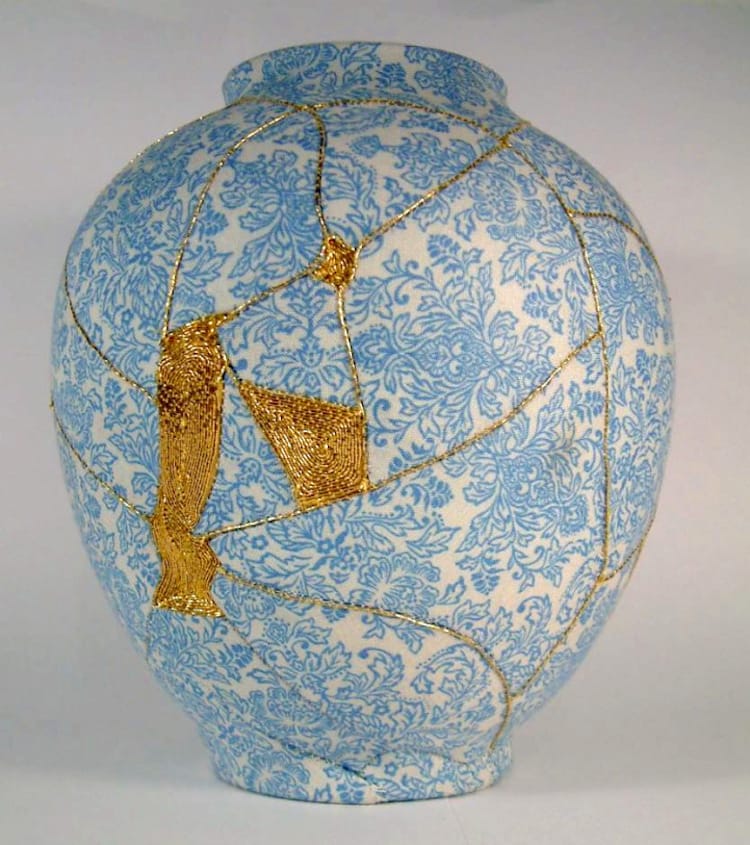 Brighton-based embroidery artist Charlotte Bailey constructs her patchwork vases by sewing fragmented porcelain back together, using patterned fabric and metallic thread. Her creations put a dazzling new spin on the ancient Japanese custom of kintsugi.
TOMOMI KAMOSHITA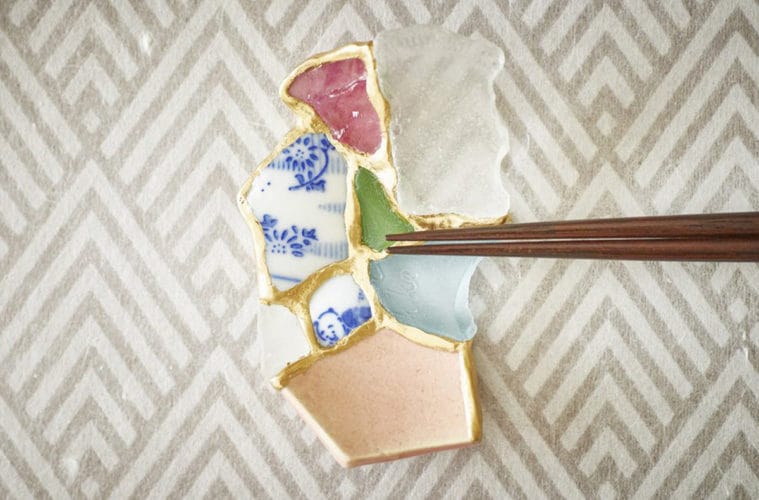 Tomomi Kamoshita is a Japanese ceramist who creates amazing kintsugi artwork using small pieces of ceramics picked up walking on the beaches. Kamoshita's most famous artwork is the chopstick support.
YEE SOOKYUNG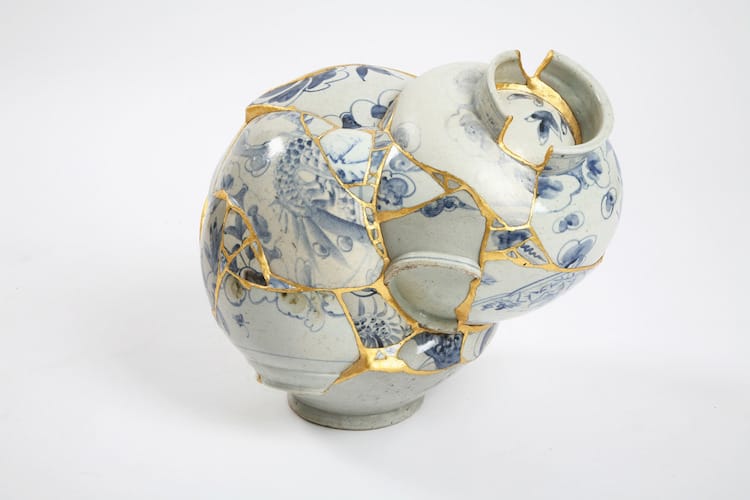 The Brazilian artist brings to the new owners of her artwork the memories evoked in her, many lost in history. A recurring creative subject, which permeates most of her work, is transforming common objects with a balance between the eternal struggle which we all live, the concept of "Past x Present" and "Old x Young".