Although Another Kind of Blue is a contemporary dance group, it might not be quite accurate to call their performances just contemporary dance. The unique choreography combined with multimedia technology is visionary, cinematic and even illusional.
The group led by artistic director and choreographer David Middendorp was founded in 2015.
Middendorp develops story concepts combining dance with 3D illustrations, graphic images and motion pictures. As a panoramic story unfolds before our eyes, dancers explore the possibility of gravity and the geometry of space and time with the use of projectors and drones.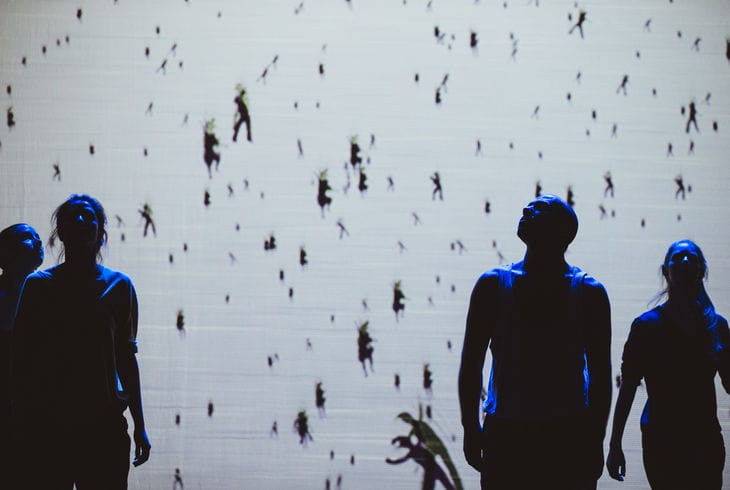 The group came into the public eye in 2016 when they reached the semifinals for a performance called "Flyland 2" on the TV series Britain's Got Talent in England. In some parts of the performance, the audience sees the two dancers flying, floating and disappearing among crowds, but they are actually crawling on the floor. Digital illustrations are projected on a screen creating an optical illusion.
"What makes Another Kind of Blue different from other contemporary dance routines is the use of technology. It's the combination of the two; dance and technology that makes us special. Our dance has to be created with the technology and the technology must exist to create our dance. But together it's magic," says Nino Milazzo who has been performing Flyland 2 over the past years. He was initially trained as a classical ballet and modern jazz dancer in Sicily and eventually developed an interest in contemporary dance. His passion led him to move to Rotterdam where he completed his studies at the Rotterdam Dance Academy (CODARTS). He has been working in Holland since 2006. After having collaborated with Middendorp on other shows, Milazzo joined the team of Another Kind of Blue in 2015.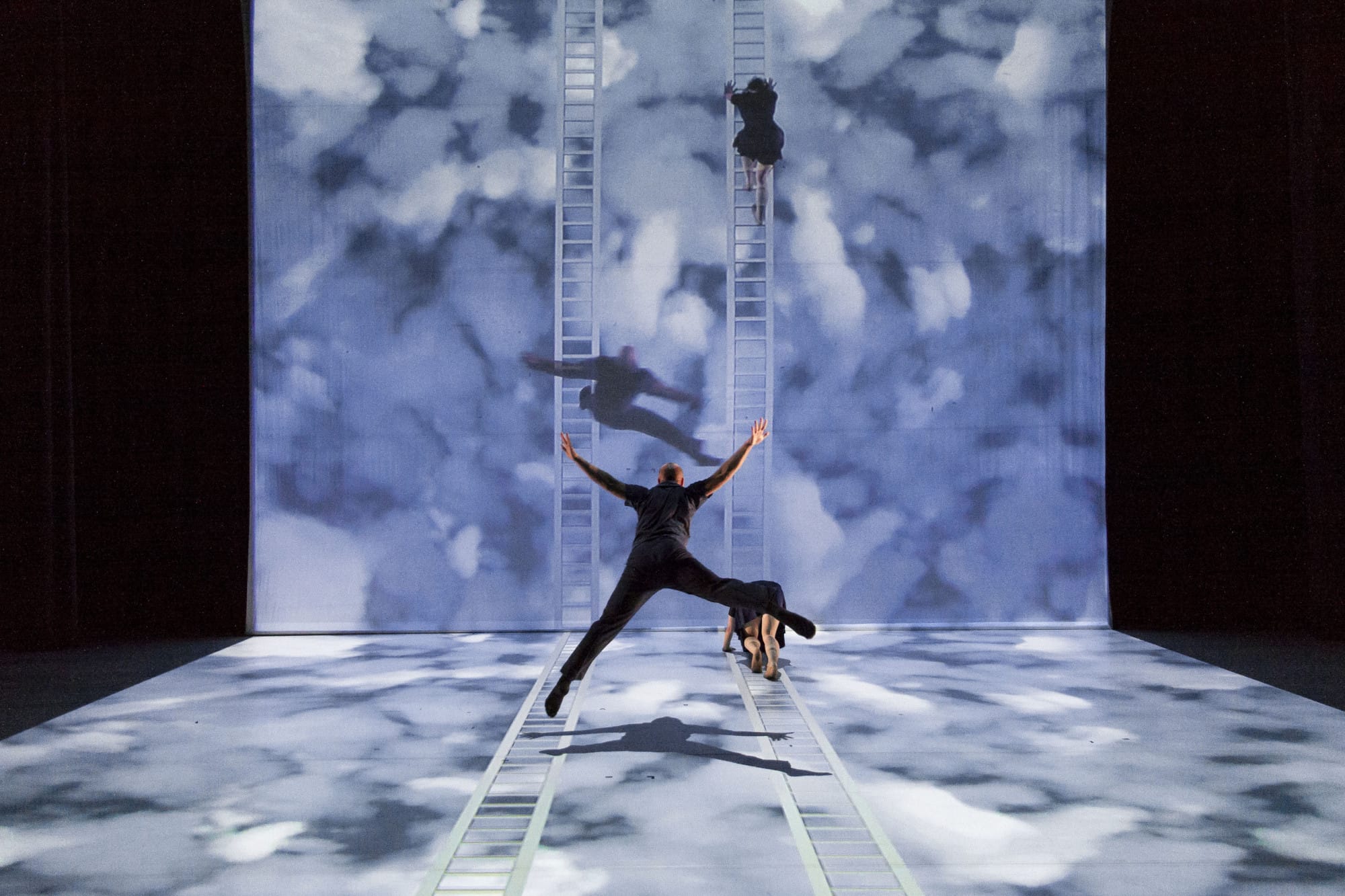 "The most difficult thing in the show is to make sure that all the technical parts work perfectly. We work with computers, special machines, projection, cameras, flying drones, you name it. Nothing can be crashed," he says. 
Laughing, he adds,"Sometimes I don't know really what David wants. Sometimes he asks us to do a certain thing that we don't even know how to do, because we haven't found a way to define gravity. We wonder how it's possible!" Just like a movie director who has edited images in his head even before he starts shooting, Middendorp has a whole picture from the beginning to the end in his head and creates a piece knowing how each movement can work together with a projection or any other type of technology.
As a dancer, Milazzo is used to creating a routine just by using his body. "From dancers' point of view, we just follow what he's trying to express with choreographies. But David knows already how scenes are going to look like on stage, so I tell you, it can be quite challenging sometimes. In terms of physical skills, Another Kind of Blue probably does not require anything different from other kind of dances. you just need good musicality and have to be well-aware of space and time. But it can be very stressful, when it's combined with the type of technology that we use," Milazzo says.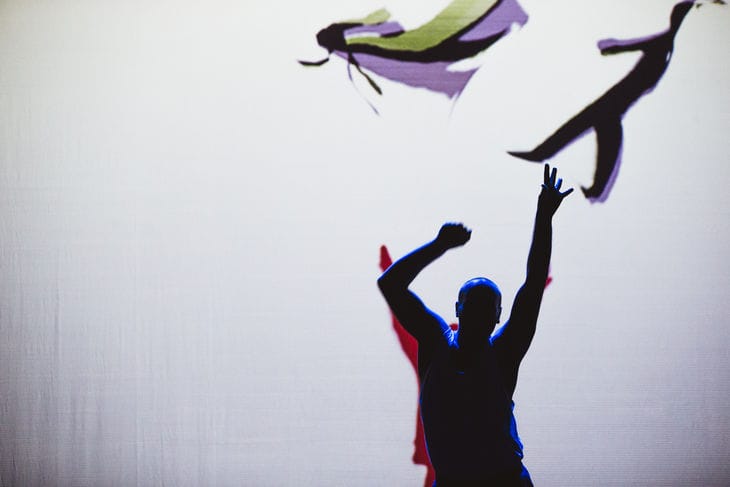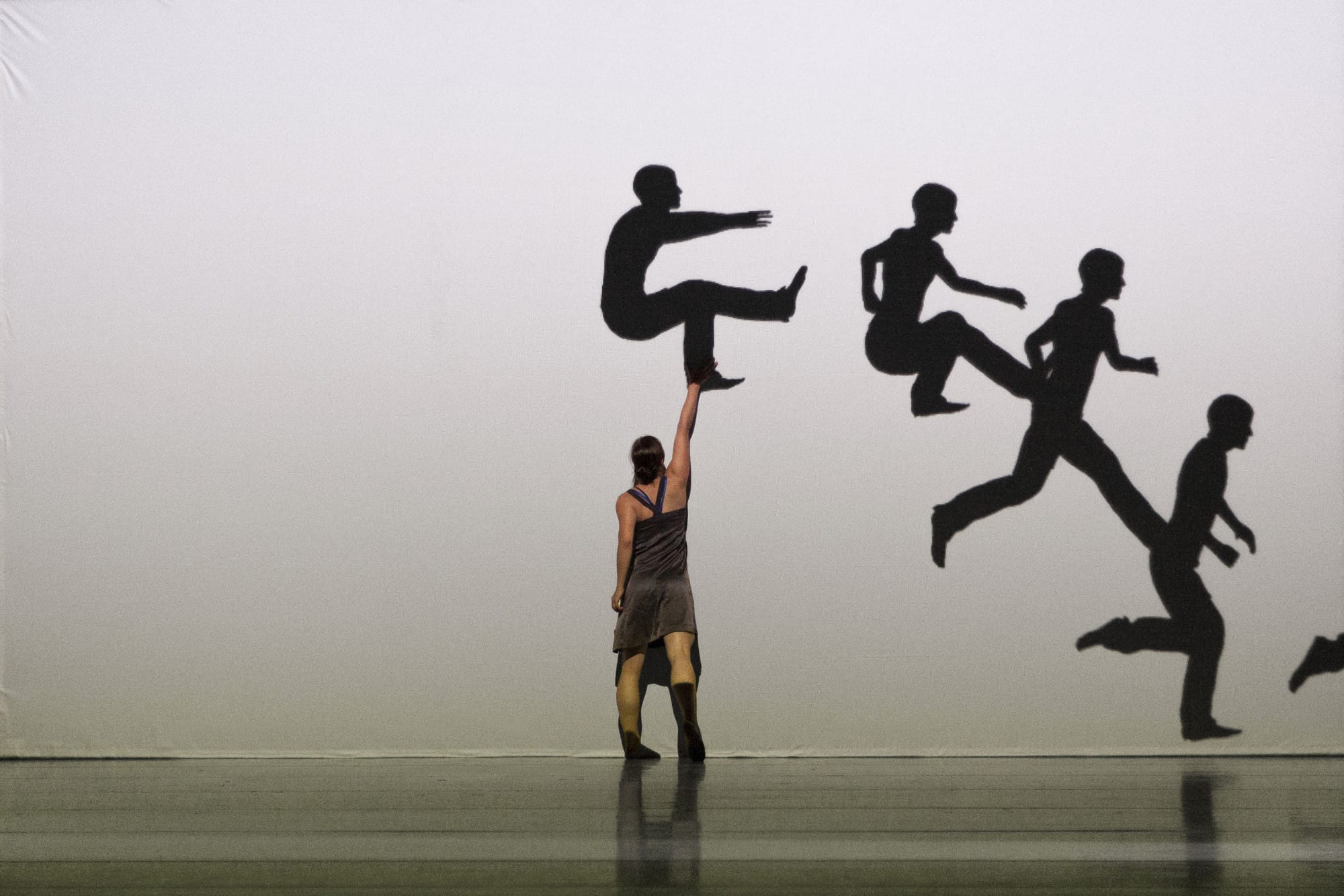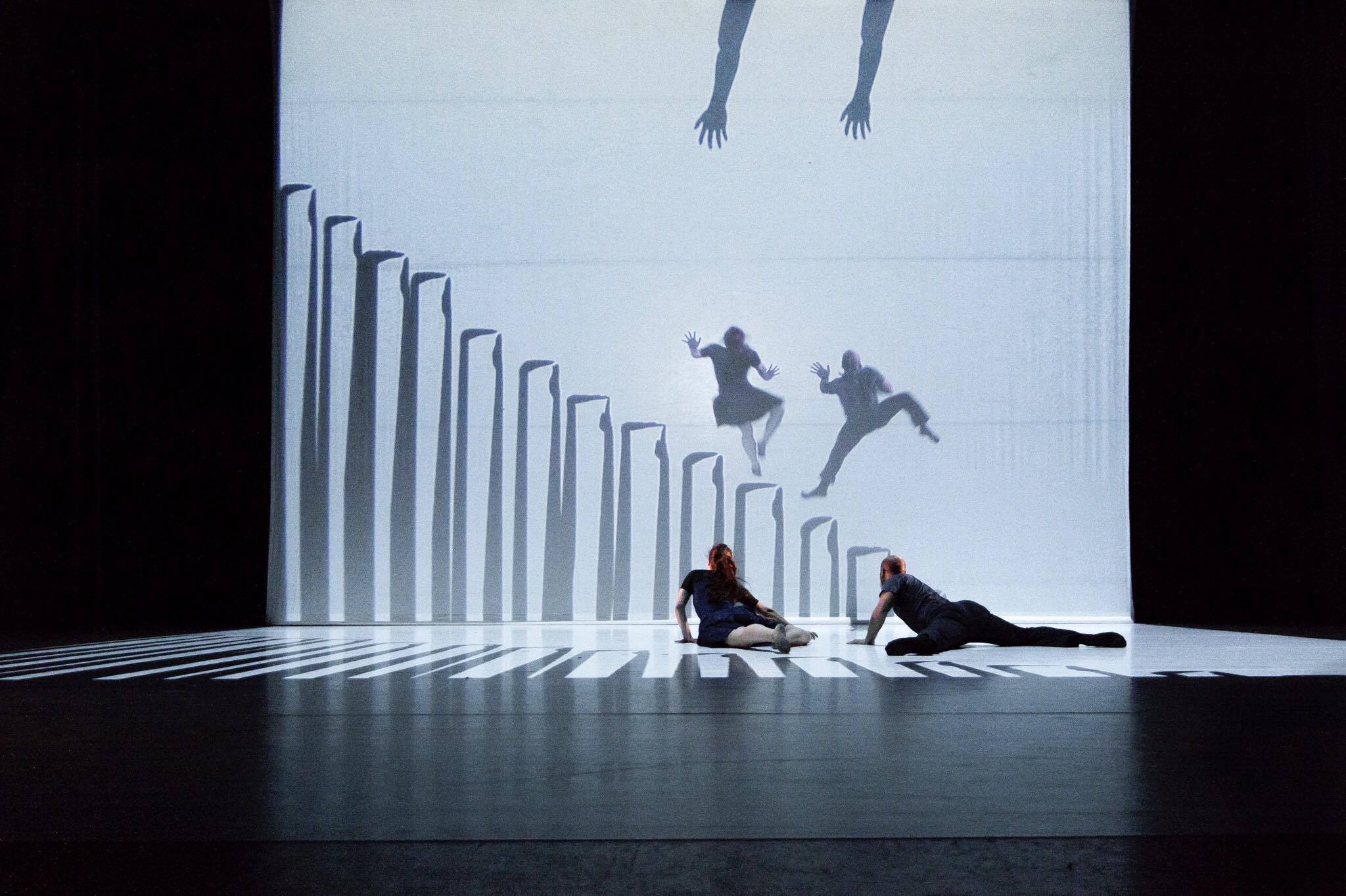 Art organisations in Holland have traditionally enjoyed generous subsidies. However, in 2013, the Dutch government made cuts of €200 million due to the economic crisis, hitting the cultural industry especially hard, according to a Cultuur in Beeld (Culture in Figure) report published by the Ministry of Education, Culture and Science. As a result, support for funding culture has diminished and the extent of the funding has declined. Despite the government's sharp spending cuts, Another Kind of Blue has managed to receive subsidies this year for the next four years. The participation in shows such as Britain's Got Talent helped Another Kind of Blue to increase its visibility to a wider range of public. The company has been busy with a tour in the Netherlands this year. The company receives about ten requests a day from different organisations asking them to perform. The future plan for Another Kind of Blue is looking very bright.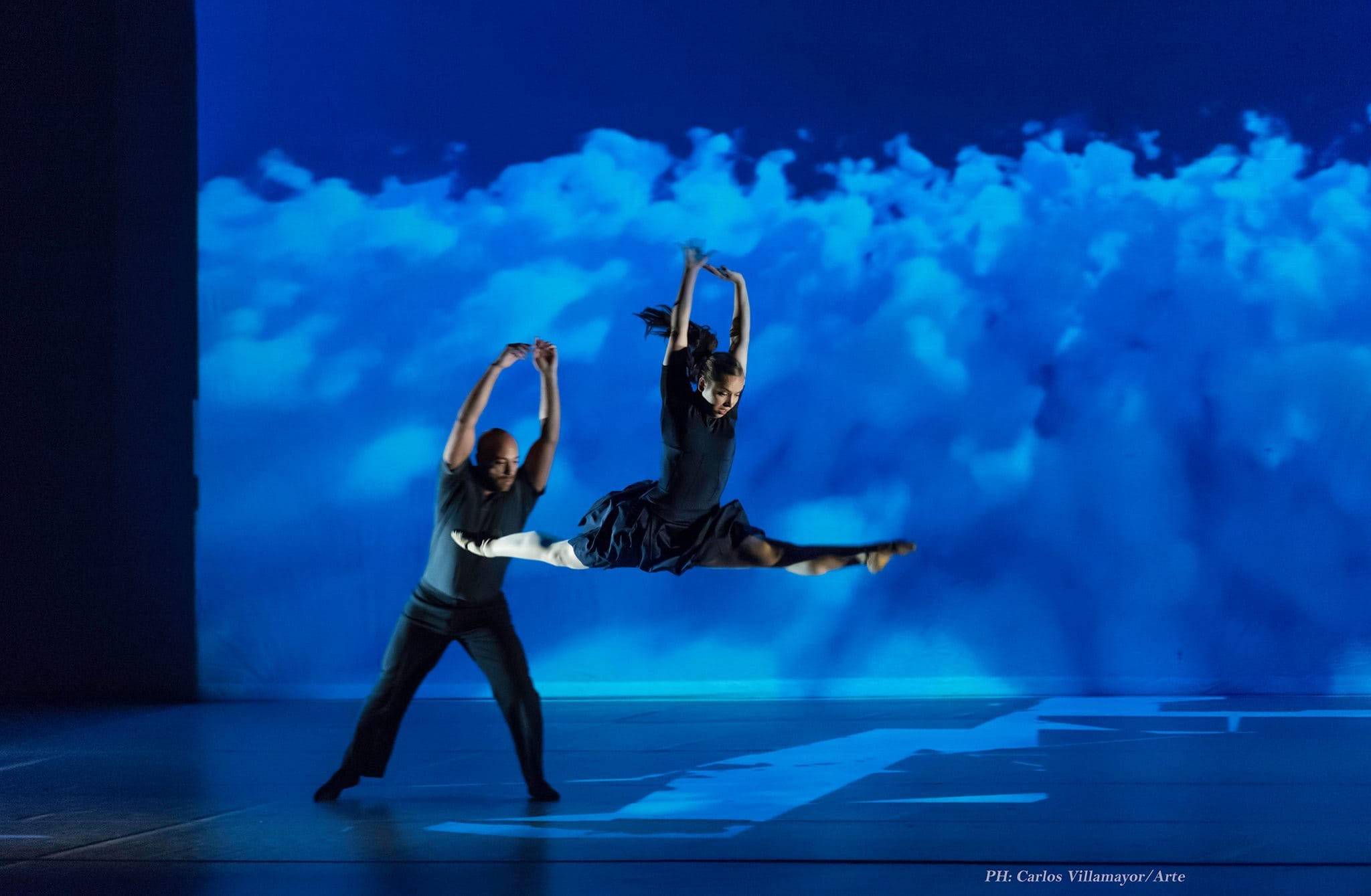 http://www.anotherkindofblue.nl/