A warm summer breeze can make anyone want to jump into a sexy swimsuit. But before your bare skin greets the sun, we have a few favorite products that will help prepare and care for your skin and get it summer ready.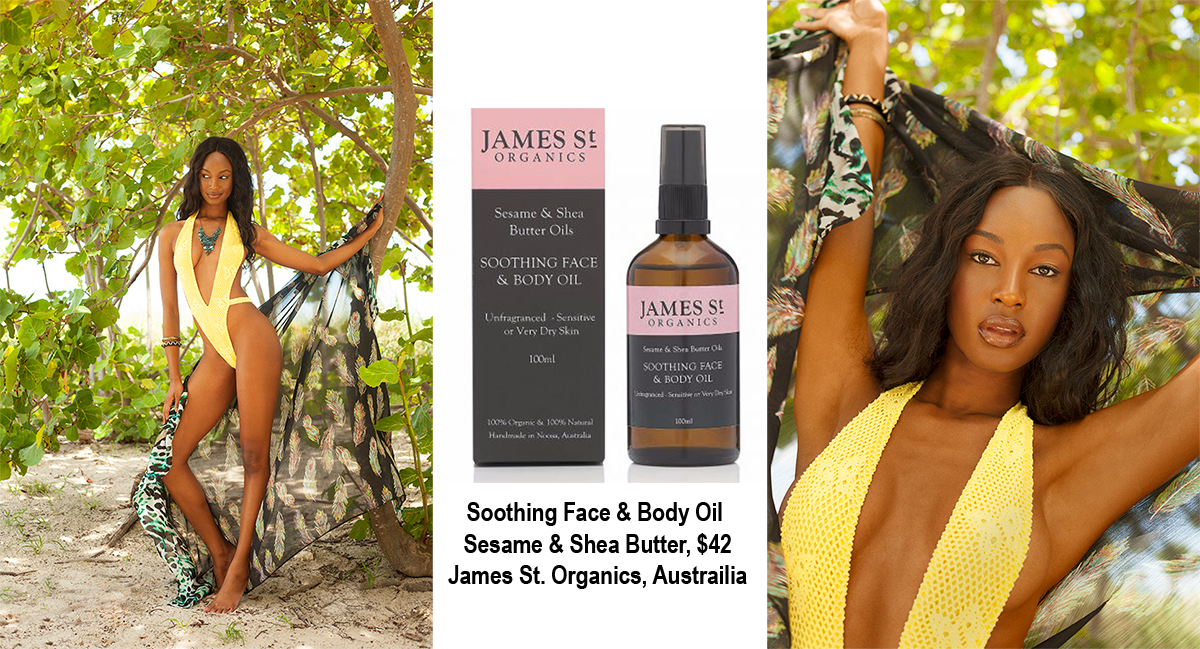 James St. Organics' Soothing Face & Body Oil - Sesame & Shea Butter is perfect for your face and body.  The Australian skin care line nourishes your dry or sensitive skin from head to toe with apricot, sweet almond, and sesame oils blended with healing Shea butter oil to calm even the most sensitive skin.  The sesame oil nourishes and can assist in reducing the appearance of sun damage.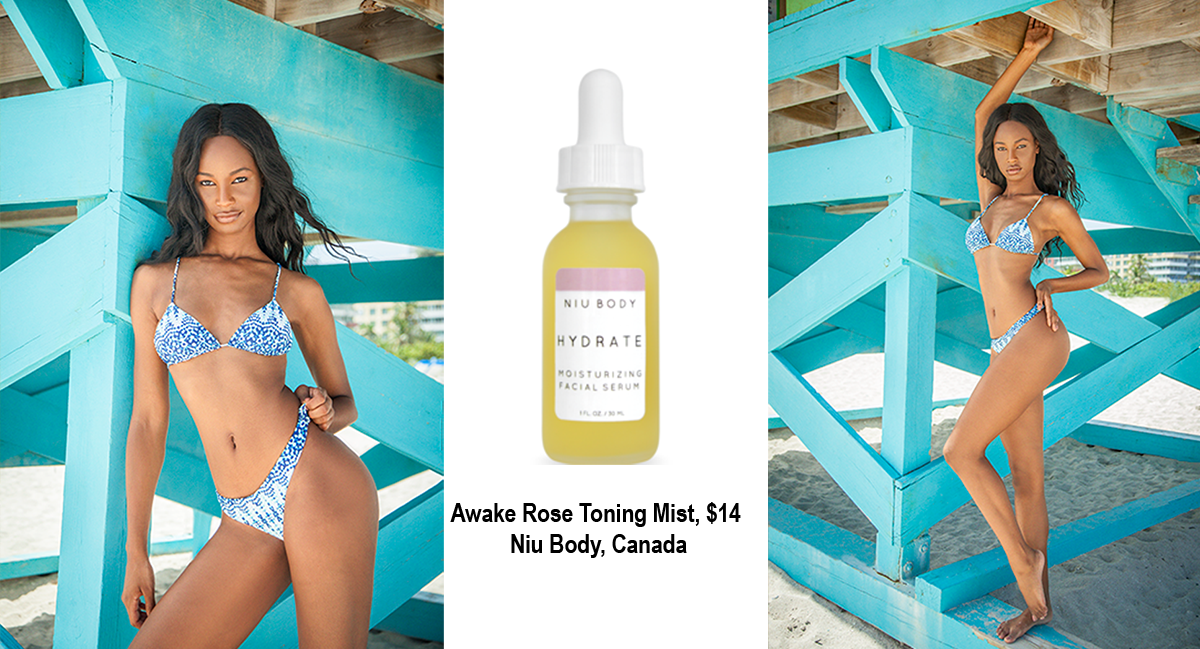 Awake Rose Toning Mist by Niu Body is one of those products you should carry with you to the beach.  Spritz it on throughout the day to freshen your face and body when you feel like you are wilting in the summer sun.  The invigorating blend of rose floral water, aloe vera, and witch hazel will give your skin the needed hydration throughout the day.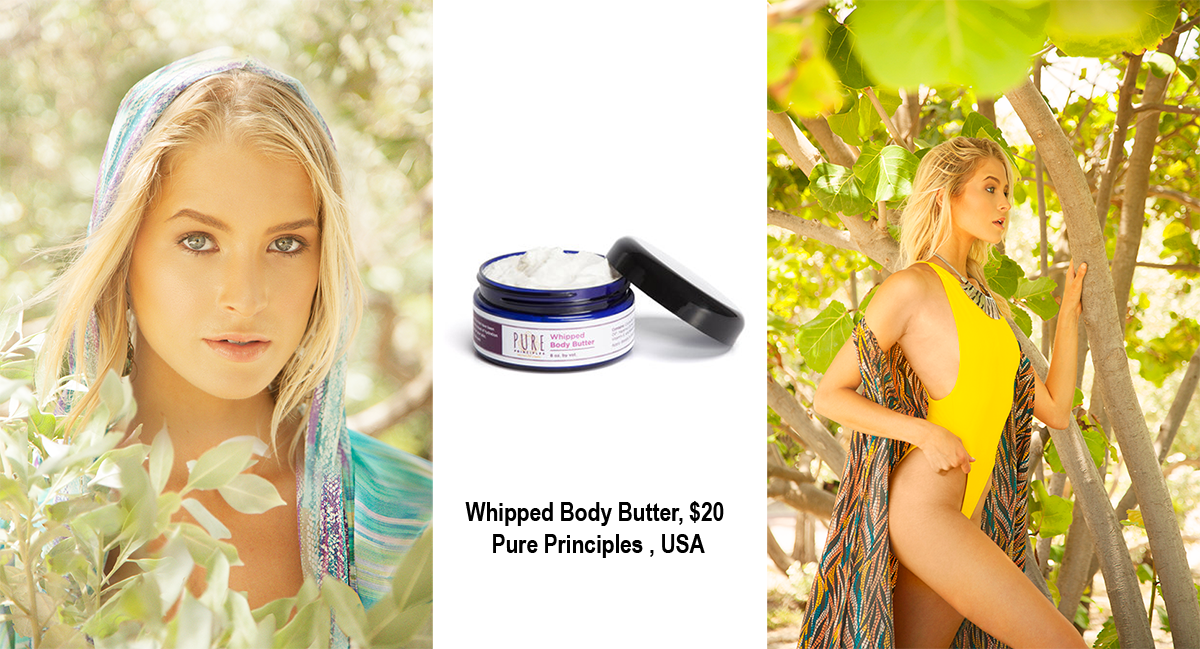 Ethiopian black seed oil is very potent, dark, and intense.   Shea Terra's organic and natural products use this ancient remedy and claims to not only heal dry skin, but also lack of energy, immune disorders, allergies, and breathing problems, just to name a few. The woman-owned company also works alongside conservation groups to protect Africa's wildlife while providing jobs to sustain the community.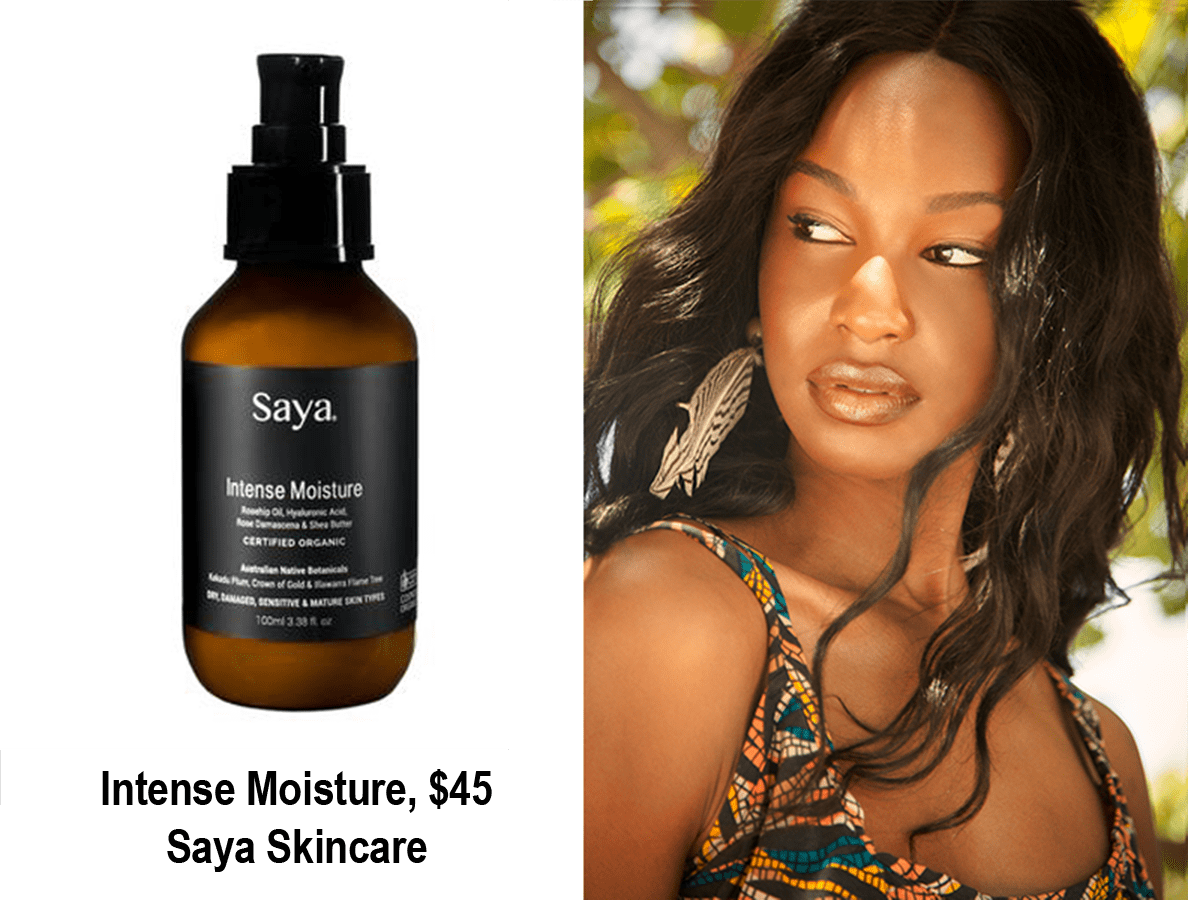 Saya Skincare's Intense Moisture is just what your body needs before or after a long day in the sun.  The creamy ultra-rich moisturizer boasts Australian Native Botanicals that contain antioxidants that calm and protect your skin.  It is also deeply penetrating, so even though it is a heavy-duty moisturizer, it is not greasy and absorbs deeply into your skin.
Model photos by Becky Yee Photography
Models MC2 Miami - Angelique, Amanda L. Claudia Kaminsky
Makeup and Hair by Nigist
Styling by Aguy Smith
Production Assistant Katia Lawson